The GGR Group is Europe's leading supplier of vacuum handling equipment, compact pick and carry cranes, UNIC mini spider cranes and restricted access lifting machinery for sale and hire, along with a variety of complementary products and services.
Established in 1995, we are a family-run business that has grown from a £5,000 initial investment into a £19.6 million success, with over 100 employees based across three depots in Manchester, Thame and Glasgow.
We came across FORS as a contractual condition in the construction sector. We realised it would benefit us by granting access to contracts and to enable growth in our transport solution to support our customers in the growth of the construction industry requirements.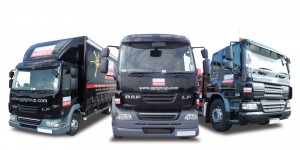 Adrian Richards from GGR Group explains in June 2013 we passed our bronze assessment first time round, this process was a very positive one which confirmed that we were doing things right. Receiving guidance and feedback to enable progression through FORS we became Silver accredited March 2014.
On looking forward we took advantage of the support and guidance by attending the FORS workshops and completing the Practitioners programme. We reviewed and implemented our robust systems in meeting the FORS standards. We promoted the FORS to our other depots and our customers via our monthly news bulletins and website
"Win Win solution investment in FORS increased awareness reduced costs"
Our FORS journey started with looking at safety improving the drivers awareness and learning from others. The FORS online driver training tool was the start followed by driver training and attending the FORS workshops we were able to take on board concepts highlighted. Supporting our drivers by investment in front and rear cameras, side scan systems gave our drivers the tools to assist in safety.
FORS highlighted the CO2 issue; we focused on the tried and tested ways to reduce the CO2 emissions which had a positive effect on our operation. We targeted a view of reducing vehicle movements but still to support our customers. On investigating Euro 6 options we invested in the Euro 6 vehicle route this has given us the option of running 32t flatbed beavertails alongside of our 7.5-18-26t flatbed beavertails. This helped in reducing vehicle movements while supporting our customers. Benefiting from the advanced vehicle technology investment in the latest CO2 technology available had a "Win Win solution" .With the added payload and reducing CO2 in ratio to our smaller vehicles we have been able to reduce fuel usage form using multiple small vehicles by substituting for larger vehicles. Reducing the transport vehicle movements but increasing the supply of plant equipment being requested allowed growth in the company transport solution.
"Commitment delivering the highest environmental/safety standards to the industry is just Gold"
From the start of our journey with FORS 2013 we have increased our vehicle fleet by 33% with a 54% increase in miles travelled. If we had not Invested in equipment and training we would not be able to report the positive effects on our improvement in MPG. Although this is showing a positive move in increasing MPG, due to running larger vehicle with greater loads we have had areas where MPG has shown a negative improvement. This is balanced by the reduction in running multiple vehicles for deliveries and the training we have undertaken through FORS.
| | | |
| --- | --- | --- |
| | MPG | Miles travelled |
| Jan-Dec 2012 | 11.17 | 222018 |
| Jan – Dec 2014 | 13.08 | 341919 |
| Percentage Improvement | 14.60% | |
| Percentage Increase | | 54% |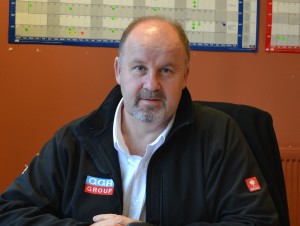 Adrian quotes "Working with FORS I have been able to participate in sharing conformation of best practices and awareness of changes within the transport industry".
The progression from Bronze Silver and now Gold highlights our commitment in improving Safety and helping others to experience and complete FORS. For the company this highlights our commitment to improvement and investment in our staff confirming our support to customers giving confidence in our commitment.