"As our contracts grew over the years and became more beneficial we had to become FORS compliant in a short space of time in order to gain access to our customers' sites. Since joining the scheme we realised being a member would help us gain further contracts from reputable companies, thus also continuing to provide an efficient service for our existing contracts and also as a company benefiting from the training that FORS has to offer to continue to give good all round awareness to road safety and the environment.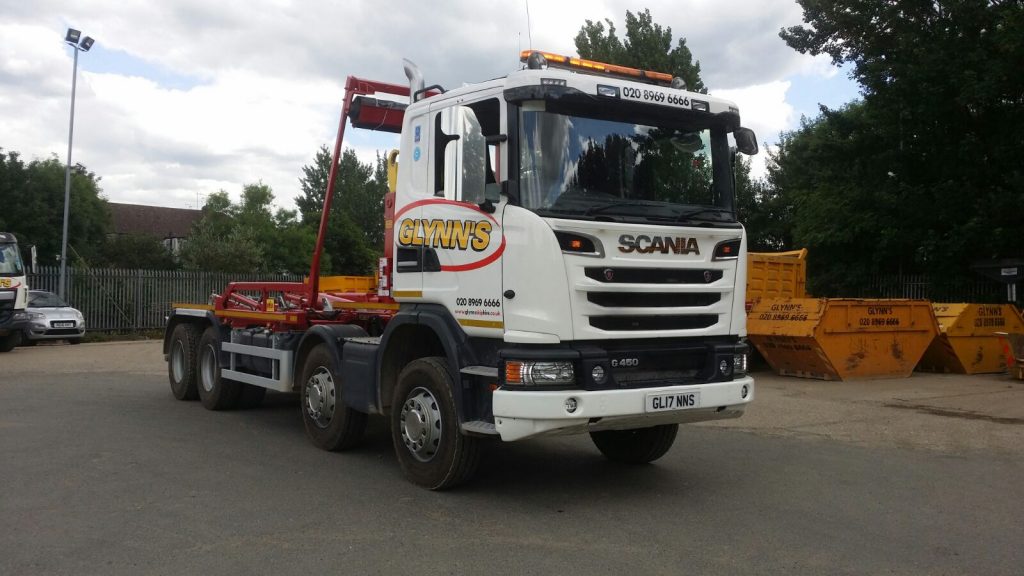 Glynns Skips is an organised operation which passed the bronze audit first time, prompting us to progress our FORS accreditation to the next levels to build on the company's reputation as a quality operator and to put us in the best position in the market place to gain further work.
Once we were an accredited FORS bronze member, we made full use of the training and performance management tools on offer that helped us put together further improvements to our systems of work to keep our operation running efficiently , productively and above all safely.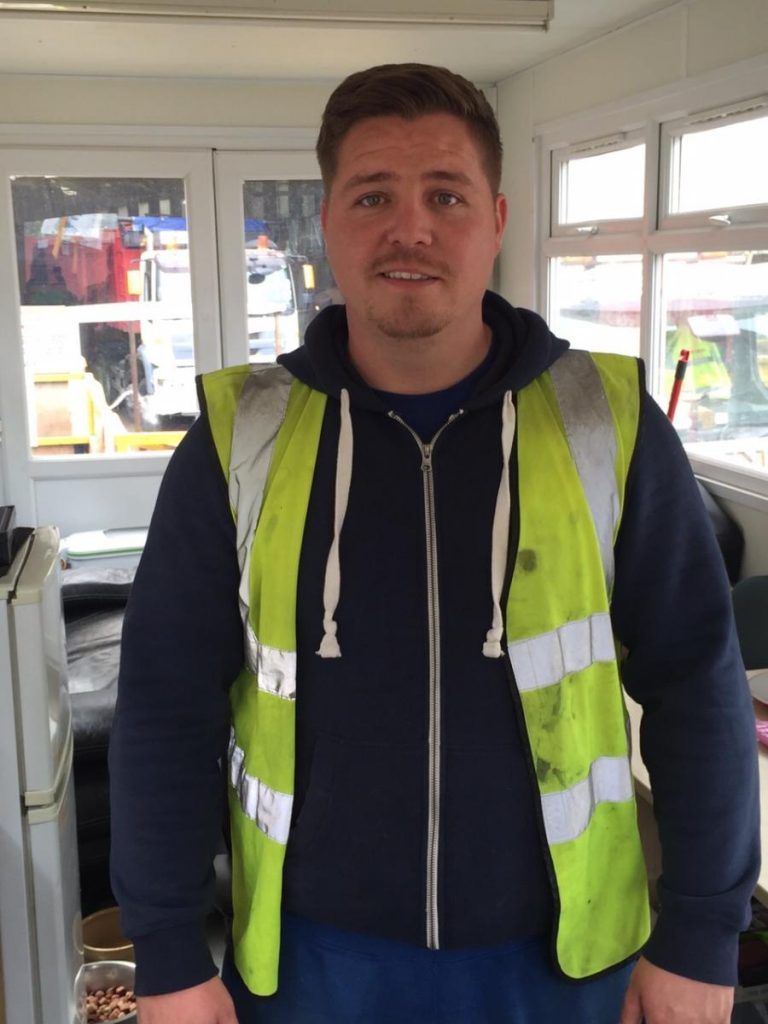 Since joining the Scheme 5 years ago we have felt that FORS has equipped us as a company and our drivers through attendance at the Safe Urban Driving workshops (our 2 latest recruits' attendance at the end of May will confirm 100% of our drivers participation) to feel confident that we have put in place appropriate safeguards which ensure the safety of other road users as well as ensuring our operatives' welfare is maximised – my quotations from last year's case study remain valid and are reasserted by my father in this case study. Having said that we know we can't afford to be complacent and have learnt that being a member of FORS presents continuous learning for the benefit of all parties and we will be refreshing our commitment to this over the coming months – my father Bert the Managing Director attended CPC refresher awareness training in 2015.
Whilst the volume of our work is increasing with a corresponding increase in our vehicle fleet the number of accidents incurred by our drivers has remained steady and even reduced as highlighted in the table below.
| | | |
| --- | --- | --- |
| | Fleet size | Accidents |
| May 2014 – April 2015 | 17 | 6 |
| Jan-Dec 2016 | 21 | 5 |
| Percentage improvement | 23% | 16% |
Driver Fitness and Health  
In order to minimise the risk of incidents as a result of underlying health problems or diagnosis of a condition we are introducing the following initiatives;
Communicating to drivers the benefits of the Government's "Cycle to work Scheme" as well as general exercising.
Reinforcing awareness to drivers of the repercussions to their continued appointment should they encounter any preventable conditions through a lack of out of work physical activity. This will be driven home through regular toolbox talks.
Encouragement for regular health screening through individual's GP where we have identified any areas of concern affecting their driving role.
"Nowadays to attract quality business you need to show you are a quality operator and FORS is helping us to demonstrate this"  Bert Glynn, Managing Director
Recruitment of new drivers
By working more closely with agencies, local schools and colleges as well as promoting our organisation and the industry in general through our social media channels and website we aim to generate interest in our sector.
Managing noise levels
In terms of reducing noise levels, to ensure we operate to environmentally friendly standards going forward we will be covering the skip chains and introducing a form of matting on the loader bed. We will also be introducing a series of regular toolbox talks to reinforce noise reduction on site and at customer premises.
"FORS has helped us improve and maintain high standards"
We are proud to be a Gold member of a Scheme that continues to evolve, supports its operators and is challenging in ensuring benchmarks for improved performance are set. With the majority of our vehicles already at Euro V1 our aim over the next 12 months is to have these representing 100% of our fleet. Skip lorries already in our fleet and on order have low entry/high visibility windows to aid drivers during operations in the awareness of vulnerable road users. Going forward we will ensure that we continue to embrace the benefits of FORS doing our part in improving road safety across London whilst also working with our drivers to progress their knowledge and development".
 Please note: All published FORS Gold case studies have been submitted by the accredited company named above and transcribed verbatim