G & P Transport is a sub-contractor that transports tarmac for Tarmac industries based in Hayes. The company was established in 1998 and since following the FORS standard and strategies, the company has seen significant improvements in the KMPL delivered by their fleet and reduction in carbon emissions.
Lorraine Whyman, office manager of G & P Transport explains how FORS has been beneficial to their company.
We discovered FORS during our research in ways of improving our company's processes when saving money and fuel. Learning the FORS standards and seeing what it has to offer and how it could benefit the company and more importantly the environment; we knew that the FORS' standard was what we wanted to implement into our company practices.
G & P Transport passed the initial Bronze audit by FORS. This encouraged us to then progress up to a Silver accreditation from FORS after seeing the benefits it had to the company. Particularly, the e-Learning workshops and modules provided to drivers were proven most beneficial as company drivers were more knowledgeable on the road and therefore saved petrol and ensured public's safety. These benefits encouraged us as a company to keep up to date with new e-Learning modules and encouraging drivers to take the courses to keep their knowledge of the road fresh in their mind.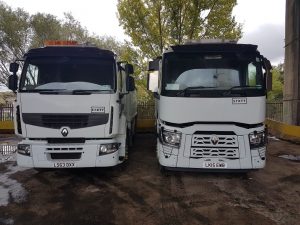 Moreover, once we were Silver accredited we made use of the FORS performance management toolkit which helped improve how much fuel we used monthly. The toolkit helped with recording data and filing useful information into our systems in order to see our progress and where we could improve.
'The FORS toolkits have enabled us as a company to improve on the way we collect our fuel data in order to track progress and improve on our weak areas.' –  Lorraine Whyman
Furthermore, the Congestion toolkit helped improve our delivery plans by ensuring we spend the least amount of time in traffic when travelling to our delivery points. Also, the anti-idling toolkits provided by FORS helped reduce levels of unnecessary vehicle idling which in turn helps reduce harmful emissions.
'After following the FORS standard, completing e-Learning driving modules and making use of FORS toolkits, our drivers are now more confident on the road.' – Lorraine Whyman
Our decision to progress towards the Gold accreditation was influenced by the noticeable changes and improvements that had been made since going for both bronze and silver.
In the last quarter, we have increased our KMPL by 1.11% thanks to FORS.
| | |
| --- | --- |
| | KMPL |
| May 2017 – Jul 2017 | 2.70 |
| Aug 2017 – Oct 2017 | 2.73 |
| Percentage improvement | 1.11% |
At G & P Transport, the health and well-being of our drivers are one of our main priorities in our business as they would be a hazard on the road and to the public if their health is not at their peak. In order to ensure our drivers health we collect all relevant information and data regarding their current health and fitness levels and we also require a valid doctors note to prove they are fit to work.
When recruiting at G & P Transport, we offer new drivers a paid two-week buddy plan that helps ease the new driver into their new environment with the support of a more experienced driver by their side. We also encourage new and current staff to complete FORS e-Learning driving modules and courses regularly.
With the use of FORS toolkits, drivers are now more aware of how to reduce their vehicles noise pollution by turning off engines when idle in traffic for long periods of time which in turn then helps save fuel.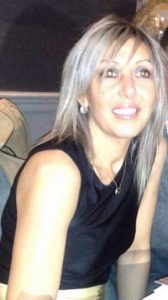 For the types of work G & P Transport carries out, we must use vehicles with a PTO system and insulated body. Currently there are no alternative options more beneficial to the environment that is suited for our mode of work where we need to store and transport materials at high temperatures.
In order to keep improving as a business, we will ensure our vehicles are up to date with latest safety equipment and are replaced every ten years.
For G & P Transport, being Gold accredited by FORS would ensure the continuous progress of the business and reaffirm drivers that they are implementing the best practices. Following the FORS practice has improved on fuel efficiency and emissions and has improved on our driver's knowledge with the use of FORS online driving training modules. We will continue to implement the FORS standards as it is proven how beneficial their methods are to our company.
Please note: All published FORS Gold case studies have been submitted by the accredited company named above and transcribed verbatim.