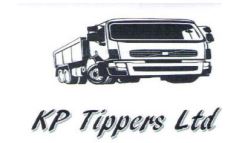 KP Tippers is an independent haulage company that specializes in transporting aggregates and asphalt materials for Tarmac. Established in 2012, the company's infrastructure has grown and improved significantly since being introduced to FORS. Karmveer Padda, director of KP Tippers explains how FORS has been beneficial to his company.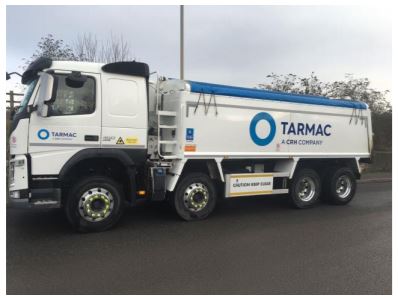 We were introduced to FORS by Tarmac (whom we subcontract for) about the benefits FORS would create for our business. Having viewed the benefits, we immediately began to implement procedures in order to reduce carbon emissions and improve fuel efficiency. Working towards the bronze
and silver accreditation, the improvements were greatly noticeable in the way we ran our fleet.
By implementing new procedures we were able to measure fuel usage and identify how we could reduce environmental impact. FORS was very helpful by providing the required training and tools in order to achieve both accreditations first time.
The performance management toolkit was extremely useful and enabled us to set our targets to reduce carbon emissions and improve the MPG of our vehicles. This was achieved by observing driving habits and minimising engine idling times. The advantage of the toolkit provided by FORS has allowed us to compare previous targets and focus on improving them for the future.
'We are extremely grateful for the recommendation of FORS by Tarmac! Having completed the bronze and silver accreditation, we have seen a significant saving in our overheads.' Karmveer Padda
The advantages of implementing FORS standards have helped reduce fuel costs and help maintain the conditions of our vehicles. We have also seen a huge improvement in driver safety and significant decline in the number of parking notice charges due to the training we have been able to provide our drivers with, therefore, improving their knowledge and awareness.
'We have increased our annual MPG by 1% thanks to FORS.'
One of our core goals has been to improve fuel efficiency. By using the FORS toolkit, we have seen major improvements in MPG in the past 12 months.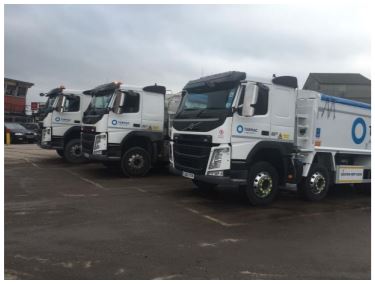 Going for the Gold accreditation shows how dedicated we are to improve the dayto-day operations of our fleet. We will continue to review our policies and revise procedures in order to continue improving our annual MPG and reduce our carbon footprint. The toolkit has been of a significant importance and we will continue to use it to our advantage.