Section 1 – Introduction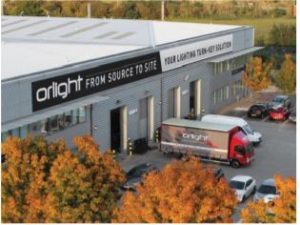 Established in 1997, Orlight is a long-standing dominant force within the Architectural lighting market. As our mission statement indicates, we pride ourselves in adding value to our client's proposition by providing unparalleled lighting products and services delivered in a unique manner to an ever changing and exciting industry sector. Our business model places us – and subsequently our clients – at an advantage, we are manufacturers and 100% in command of our supply chain. We are solely responsible for quality, research and development, product innovation, testing and procurement. Having no third parties involved throughout our manufacturing process means we are able to deliver higher quality products at reduced prices to our client base. Substantial stocks of architectural products held for dispatch within the UK and Europe means we do not keep our clients waiting. Our ability to bulk deliver high quality architectural products directly to site and at a moments notice is often a competitive advantage to our esteemed
Claudiu Popa, Transport Manager is our elected Fuel and Emissions Campion and also Road Risk Champion, he recognises how crucial FORS is to our Company. Claudiu Popa manage to improve fuel usage by 17.5% comparing to our base year and by 2% comparing to previous year. With the knowledge that FORS helped us gain we manage to offer our drivers e-learning and in class training courses for Road Safety, Emission and all those impacted in safer and cleaner roads. All our drivers have completed Safe Urban Driving and are booked for LoCITY Driving Classroom Training. All those benefits to our company as we pride our self that we kept our incident to zero for the last 5
Section 2 – How did you hear about FORS, what prompted the company to join and how long have you been a member?
We discovered the FORS scheme while tendering for work in London. We looked into the requirements and benefits of joining the scheme and found it matched our ethos and determination as a company to improve safety whilst complementing our aim to improve fuel efficiency and reduce our environmental impact perfectly – it was an easy decision to make.
Section 3 – What was your experience of the initial FORS Bronze audit?
Orlight LTD passed their initial audit first time and we understood at that time that we need to be among the pioneers in all that Orlight provides as a business or service towards his customers or partners considering environmental and. We realise from the beginning that will be one of the best steps forward for us as a company. That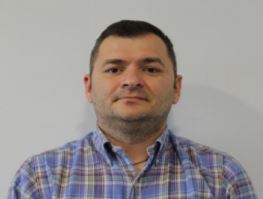 Section 4 – What was your main reason(s) for you progressing (either from Bronze to Silver and then Silver to Gold or straight from Bronze to Gold)?
Compliance and safety are taken very serious here at Orlight so we achieved our Bronze and Silver Accreditation right away. We found FORS to be very helpful in terms of providing training and tools that developed our policies and
The performance management toolkit really helped us set our targets for reducing our carbon footprint and improving our MPG. In addition to this, FORS has helped us improve our filing systems and procedures.
"FORS gave us the keys for sustainable business solutions, considering professionalism, efficiency, compliance, safety and also guided us towards financial savings!" Claudiu Popa – Transport Manager.
Section 5 – Explain how you have made use of the benefits FORS provides? Quantify savings where possible
Once accredited we understand the benefits of being part of FORS and start taking advantages straight away by using FORS e-learning modules for our drivers, getting accurate MPG, shaping our procedures and policies, we also start using FORS Vehicle Graphic Service, License Checking Service and to be honest we took advantage of many of the benefits FORS provide which reflects in savings of 20-25% within transport department comparing to base
Being part of FORS helped our company when we got ISO accreditation as we already had most of the procedures and policies in place so the process and ISO audit went smooth and straight forward toward our accreditations.
"Joining FORS was one of the smartest steps we took as a business!" – Claudiu Popa -Transport Manager
"Being trained for FORS helped me discover my passion for HGV driving!" – Alex Boca-HGV driver who through Orlight Professional Development Plan gain his HGV License and became our HGV Driver.
Section 6 – What improvements have you made?
These shall include:
Performance data – Use data provided for FORS requirements S2 and G2. See example below for table (data can be presented in different table format if you prefer)
MPG

Incidents per 100,000

Kms

CO2

NOx

PM10

Number of PCNs

Proportion of fleet that uses alternative fuels
Jul16-Jun17
26.82
0
60.50
100.52
6.67
5
0%
Jun17- Jun18
30.92
0
65.00
109.09
7.63
3
0%
Jun18- Jun19
31.51
0
78.74
127.77
8.88
1
0%
Percentage improvement
17.49%
0%
20%
16%
16%
77%
0%
We pride ourselves that even if we had an average of 30-35% increase of distance travelled every year we manage to keep the emissions as lower than the increased distance by 15-20% and we manage to do that thank to FORS which helped us creating the perfect policies and toolbox talks leading us towards a safe, efficient and cost- effective way of doing our
All of our drivers have completed FORS e-learning modules and FORS approved class courses, also we have safety, road risks toolbox talks which we carry on randomly on daily basis. All our drivers are trained to use any of the equipment. Also, all our drivers are required to complete a comprehensive medical declaration on annual basis and within our driver hand book we require our drivers to let us know of any chance of their medical condition straight away and we start our assessment to assure our drivers is safe to
Orlight has a recruitment policy in place to help us getting the process smoothly. We have Orlight Recruitment Flow Chart which guides our recruitment process. We also have a development plan in place and we encourage our staff to progress, one of our drivers joined our team from a warehouse position. We also offered progress within our department, our Transport Manager Claudiu Popa was a driver at the beginning, then we was promoted as our Transport Coordinator followed by a Transport Manager position when our previous Transport Manager was awarded Head Of Logistic
We carry on noise assessments in our yard and we realise that even if we have within standards values, we implemented a new strategy to load the vans upon their return from the route in order to reduce the noise pollution during morning when our colleagues are coming to work. We load our vehicles by hand and when needed we use our electric forklift to keep noise pollution to minimum. This way in the morning our drivers check in and go straight away on their routes. We also implemented our Code of Practice for Silent Deliveries which helped our drivers understand the need of o silent delivery and also the negative effect of a loud delivery and that was really helpful in understanding the need and benefits of reducing noise
We are actively looking in upgrading our fleet with electric or alternative fuelled/powered vehicles. We are going to upgrade our fleet with 2 new vans and currently we are in the process of comparing cost and benefits with dealers and founders. We haven't decided yet which vehicle we will purchase but for sure we look at every aspect of the technical specification: emissions, range or mpg, noise pollution, payload and I can guarantee we will chose the ones which will be best considering all the specifications and also will be a step forward towards our goal in emissions reduction within our fleet vehicles.
Section 7 – What are your plans for the future?
In order to make continual improvement we are looking at upgrading 2 of our vans and we take into consideration purchasing 2 electric or hybrid vehicles (we are in the process of comparing quotes, benefits and running costs) or we will replace them with 2 euro6 new
Also we have a new contract with PTV
Routing which is one of the leading routing software company on the market which will split the routes more efficient for us and will have a strong impact in our emissions, MPG , routing and will cut the cost by 20%.Also Kinesis is our new telematics company which has UK Fuel as part of their group and we use UK Fuel for our company fuel. By combining those 2 contractors we will have access to new combined reports in regards to idling, MPG, drivers KPI and many more. So, we as a company are constantly looking for improvements within our business in order to reach our goals low emissions, better MPG across our fleet, new ways to improve compliance and safety and doing all those in the most professional way.
Section 8 – What evidence do you have of positively promoting FORS at requirement G7?
We have positively promoted FORS to our partners by many ways like sending Orlight- FORS letter proudly announcing we are FORS accredited and inviting them to join or the request or check further details form us or your website, help line or e-mail which are part of our letter.
We also communicate and promote FORS on our website, we have communication in our Boardroom where all important meeting takes places.
Also, all our transport fleet vehicles have FORS logo on them. We are also thinking about getting involved in actions which involves campaigns of promoting alternative sustainable ways of transport bringing Orlight and FORS logo as main partners in this campaign.
Section 9 –What FORS Gold accredition means for your organisation/to you?
 We pride ourselves as being part of FORS and we are determined to maintain our FORS Gold Accreditation so we can be a beacon to other companies. We are committed with the same passion to improve road safety and the safety of all vulnerable road users in London and nationally as well. We will continuously use what FORS taught us to help minimise the emissions, noise pollution and help make the roads safer for everyone that use them. Our goal for next year is to reduce emission and also improve our MPG by 5-10%.
Section 10 – (Optional) Please provide your social media contact details so we can follow your organisation
Instagram https://www.instagram.com/orlight_ltd/?hl=en LinkedIn https://www.linkedin.com/company/orlight
Section 11 – FORS members' feedback questionnaire
Please could you take the time to complete a short questionnaire and provide feedback about FORS. Please note all answers you provide will be strictly confidential and will only be used by FORS to help us to improve the scheme. To access the survey, please click the link here: https://www.snapsurveys.com/wh/s.asp?k=153908006313
*Please note: All published FORS Gold case studies have been submitted by the accredited company named above and transcribed verbatim