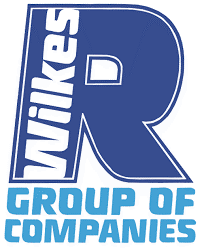 Section 1 – Introduction
we are R Wilkes Transport & Storage Ltd, we are based in Holmewood, Chesterfield. We have 2 divisions, a general haulage division & also a dedicated medical services division carrying out important time critical deliveries to hospitals and clinics nationwide. My name is Scott Kelly and I am the Transport Manager, here is a simple walk through of our operation in line with FORS.
Section 2 – How did you hear about FORS, what prompted the company to join and how long have you been a member?
We came across FORS at the through one of our clients. We realised it would help us to achieve best practice and benefit us by reducing our fuel consumption and environmental costs.
Section 3 – What was your experience of the initial FORS Bronze audit?
Our experience of the Initial FORS Bronze audit was a very exciting and tense one, we knew where we wanted to be in terms of the accreditation, so we set our stall out on how we were going to approach the audit. Working from the online help tool we made sure we had covered all bases and had all the correct paperwork to hand and I'm pleased to say we her at R Wilkes passed the audit on the first attempt.
Section 4 – What was your main reason(s) for you progressing (either from Bronze to Silver and then Silver to Gold or straight from Bronze to Gold)?
Once we were Bronze we decided that we should progress to Silver because we were continually being asked for it for contracts.
Once we were a Bronze FORS accredited company we really made the most of the benefits on offer such as, the performance management tool, driver cpc training, we knew we wanted to keep going with regards to getting a higher level of accreditation. Scott Kelly (transport manager) was tasked with making changes to our current fleet of vehicles i.e. higher version of the Euro engines were required, camera kits were also sourced and fitted. Also we contacted our tracking service provider for help in obtaining the correct running reports that were required to move up the ladder to the Silver accreditation.
 Richard Wilkes, Managing Director says – We have felt the benefit of FORS from both an operational improvement and environmental point of view, for this reason we are proud to be a gold operator.

Scott Kelly, Transport Manager says – FORS has helped us to improve our strategic direction and focus our attention on improving safety and efficiency.
Section 6 – What improvements have you made?
These shall include:
Performance data – Use data provided for FORS requirements S2 and G2. See example below for table (data can be presented in different table format if you prefer)
| | | | | |
| --- | --- | --- | --- | --- |
| | MPG | Incidents per 100,000 Kms | Number of PCNs | Proportion of fleet that uses alternative fuels |
| Year 1 | 20.24 | 2.74 | 2 | 0% |
| Year 2 | 13.62 | 0 | 0 | 0% |
| Year 3 | 8.79 | 0.375 | 0 | 0% |
| Percentage improvement | -56.6% | 86.3% | N/A | N/A |
Driver health and fitness review – We monitor a drivers health by issuing an intensive annual health questionnaire, we also conduct a regular eye sight checks for all members of staff that could potentially drive any company vehicle on the public highway. This is done at 6 monthly intervals and records of testing is kept on file.
Strategy for recruiting drivers – Our strategy for recruiting new drivers is simple, we target hardworking individuals who understand simple instruction. Drivers who are willing to get stuck in to the job and get their hands dirty, they must also be helpful, flexible and approachable with a can do attitude. Candidates who fit this criteria will then be asked to come in for a driving assessment with our professionally trained and friendly company assessor. And based on the report the assessor submits back to us we will then have a sit down meeting with the candidate and have a formal chat about the job role and what is expected by both ourselves and our customers. We will also make sure the candidate is comfortable with what the position has to offer with regards to salary and job satisfaction and the friendly atmosphere we have here at R Wilkes transport and storage ltd.
Noise assessment – At R Wilkes we have rolled out a tool box talk that covers the loading and unloading of vehicles at night or any unsociable time of the day. We have also sent out a memo to all our drivers regarding all aspects of noise pollution and when is acceptable and when is not acceptable to do things like driving, parking, loading & unloading, or even washing a vehicle. Our biggest customer we carry out deliveries for are aimed at the building trade and new Building sites. A lot of these sites have strict laws in place with regard to delivery times and do not allows deliveries before 9am – 10am the laws are in place to safeguard local residents who live in close proximity of the site from the higher noise levels at unsocial times, so this aspect of our drivers daily duties is one of our top priorities.
Modal Shift and Alternative vehicles – We have recently had an electric van on a trial basis from Nissan, the concept of it and the idea was great. However being as we deliver nationwide the only real struggle we found with this type of vehicle use was its range. Everything else with this worked really well, i.e. ease of driving, vehicle controls, load space, payload, and dimensions of the vehicle.
Section 7 – What are your plans for the future?
Moving forward we are planning to find a more environmentally friendly and cost effective way of making deliveries nationwide. So in order to make further fleet improvements and further reduce our carbon footprint we are planning on re-visiting the idea of modal switch. I personally will be looking to approach and vehicle manufacturer regarding hybrid vehicles, I will again look to a trial period for certain types of vehicles that apply to our company. And if these trials prove successful I will build a case to put forward to my directors to renew some of our fleet with Hybrid types of vehicles.
Section 8 – What evidence do you have of positively promoting FORS at requirement G7?
We have positively promoted FORS by producing logo's and awareness of FORS through our website and email signatures and also through labelling our lorries with the FORS logo's.
Section 9 –What FORS Gold accredition means for your organisation/to you?
Conclude
Becoming FORS Gold accredited give us at R Wilkes a great sense of pride and accomplishment, we also feel we are at the top of the tree with regards to our existing customers and potential new customers looking to hire a quality assured haulier. We are very proud to have signage on all our HGV's and even on the company sign post outside our offices. It shows we are compliant and care not only about the environment but also the publics well being too.
 Section 10 – (Optional) Please provide your social media contact details so we can follow your organisation
LinkedIn: Scott Kelly, Transport Manager @ R Wilkes transport and Storage Ltd.
 Section 11 – FORS members' feedback questionnaire
https://www.snapsurveys.com/wh/siam/surveylanding/surveyfinish.asp?sid=c031c89d2ee04cd385ffb2402760e964&pid=41c6ba458aec4dc7ab200166fce1d375
Survey completed on 2nd March 2020
*Please note: All published FORS Gold case studies have been submitted by the accredited company named above and transcribed verbatim