Graham Kelly is an established sub-contractor that specializes in the transportation of aggregates materials for Tarmac, Greenwich (aggregates and asphalt suppliers). Graham Kelly, is the director of the company and explains how FORS has been beneficial to Graham Kelly. Having implemented FORS procedures, our day-to- day operations have improved significantly.
We came across FORS when tendering for work in London. Having viewed all the advantages FORS had to offer, we immediately began to implement procedures to improve fuel efficiency, reduce carbon emissions and improve road safety.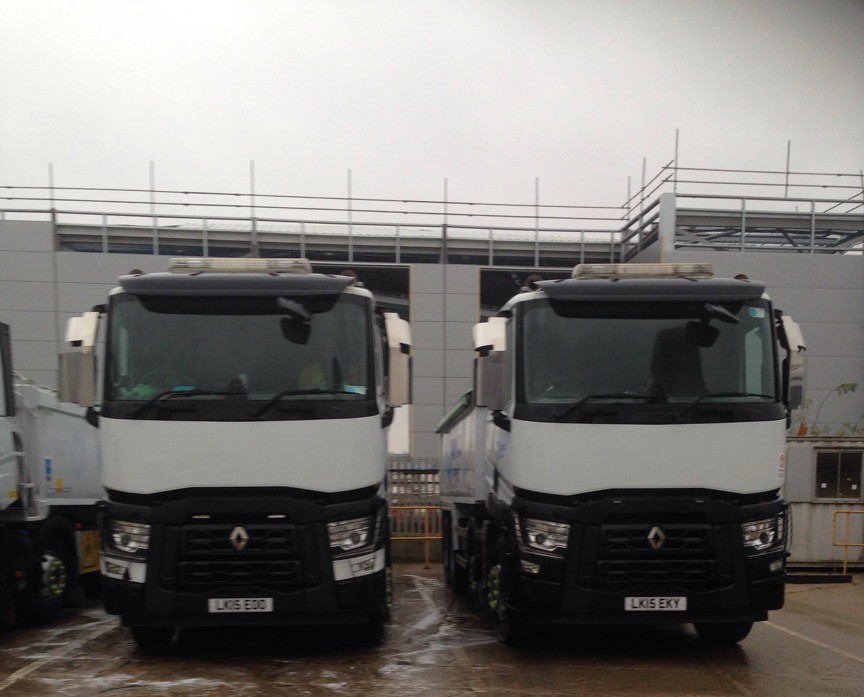 FORS was very helpful in providing the relevant training tools and E-Learning material to achieve both accreditation's first time. We have seen significant improvements and advantages from obtaining the bronze and silver accreditation and are very excited to be working towards Gold.
We are vigilant in ensuring high driving standards are obtained here at Graham Kelly. Therefore, we value the well-being and safety of our drivers along with other road users and have ensured all drivers are provided with up to date training.
The performance management toolkit provided by FORS has been important for our business to grow and gain new contracts. FORS procedures have also allowed us to achieve targets of improving vehicle MPG and reducing carbon emissions. We have installed cameras, side guards and proximity sensors to help improve driver visibility of other road users. This has been extremely helpful in identifying nearby cyclists and ensuring pedestrians and other road users are made aware of when vehicles are turning left or reversing.
'Road safety for both drivers and other road users is extremely important to us here at Graham Kelly. The FORS toolkit has provided us with up to date, appealing and informative training material that our drivers have found both fun and engaging!' – Graham Kelly
 All our drivers have successfully completed the FORS Safe Urban Driving and Staying Legal courses and have found FORS E-learning to be a valuable tool.
'We have increased our quarterly KMPL by 0.5% thanks to FORS.'
KMPL
Fuel Usage (litres)
Nov 2016 – Jan 2017
2.16
8610
Feb 2017 – April 2017
2.17
16348
Percentage improvement
0.5%
47%
 Quarterly improvement in KMPL
By achieving the FORS Gold accreditation it will demonstrate to our staff, clients and competitors the strength and successful progression Graham Kelly has made. It will also demonstrate our continued commitment to the FORS standard and road safety. We will continue to promote road safety, improve MPG of our fleet and encourage others to join and work towards the FORS accreditation!
Please note: All published FORS Gold case studies have been submitted by the accredited company named above and transcribed verbatim