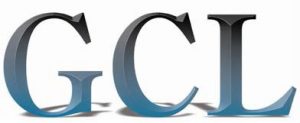 The company is now in it's 17th year of operation and has experienced an exponential but controlled growth.The continued advancement, reinvestment and progress over the years has culminated in GCL being rated as one of the top 12 concrete frame contractors in the UK. As the company has expanded and evolved, a greater breadth of services is now at our clients disposal. Apart from all aspects of Civil Engineering, Groundworks and Concrete Frames, we now offer a complete package that includes principle contractor roles, assisting clients with planning, liaising with local authorities, permanent works design, temporary works design and rebar detailing to compliment the services that we are able to provide.
We have relocated to our new Head Office in Welwyn Garden City, allowing the company to be able to undertake works within the London M25 and Home Counties region. Danielle Middlemass, Compliance Manager is our elected Fuel and Emissions Champion and she explains how important FORS is to our Company. We came across FORS when tendering for work across London. When we looked at the requirements and benefits of joining the scheme we saw that they fitted in perfectly with our ethos of improving safety whilst complementing our drive to improve fuel efficiency and reduce our environmental impact.
We take compliance and safety very seriously so we achieved our Bronze and Silver Accreditation first time. FORS did help us by providing training and tools that improved the policies and procedures. The performance management toolkit really helped us set our targets for reducing our carbon footprint and Penalty charge notices while improving our MPG. FORS has helped us improve our filing systems and procedures.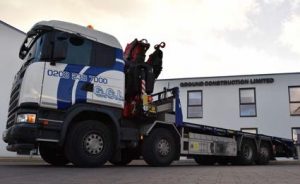 'FORS has helped us achieve compliance and safety'
All our drivers have completed their Safe Urban Driving course and we have also invested heavily in vehicle safety systems across the whole Fleet.
'We are now accredited under the MOCA scheme, showing all depots'
We have increased our MPG by 158% over the past 12 months as we now include all our vans as well seeing we are now accredited under the FORS MOCA scheme.
| | | | | |
| --- | --- | --- | --- | --- |
| | No. of Vehicles | MPG | Mileage | Litres |
| Aug 2014 – Jul 2015 | 12 | 8.2 | 529,549 | 320,145 |
| Aug 2015 – Jul 2016 | 52 | 21.39 | 3,264,582 | 763,051 |
| Percentage improvement | 333% | 158% | 516% | 138% |
Annual improvement in MPG!

Gaining FORS Gold Accreditation shows how dedicated we are as a company to improving road safety and the safety of all vulnerable road users in London as well as nationally. We will continuously use what FORS has taught us to help reduce our carbon footprint and make the roads so safer for everyone that uses them. We have also managed to make a significant saving by reducing our fuel usage and improving our MPG.