Our waste management, recycling and logistics business dates back to 1872 when transportation of spoil was carried by horse and cart – we have come a long way since then. The company now operates in excess of 110 vehicles over 5 depots within the Greater London area. In order to operate to the high standards we strive to achieve we rely heavily on our drivers and experienced management team, balancing operational needs and compliance with legislative demands.
Our Compliance Manager, Mario Hellawell, is an accredited FORS Practitioner and is supported in his daily duties by two members of staff, Louise Gallagher has had 16 years' experience with the Freight Transport Association and Mihai Ardeuan who is also an accredited FORS Practitioner. Mario reports directly to Matthew Carter, the Sales and Logistics Director, who himself has over 20 years' experience in the logistics and road transport industry, he holds a national CPC and is currently one of the company's active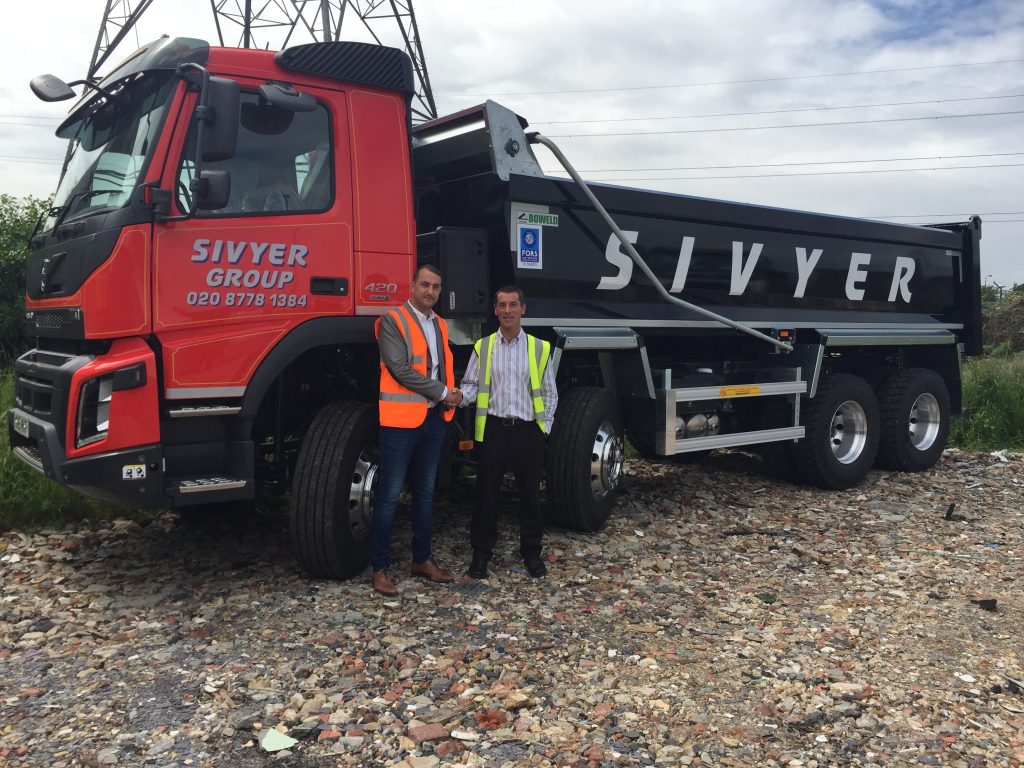 Matthew and Mario, pictured here with one of our lorries, have been instrumental in establishing the FORS Standard throughout the business and ensuring the systems have been maintained over the past 4 years. We are proud of our achievements and our approach to embracing the underlying objective in increasing standards across the industry.
This is our 3rd year at the FORS Gold Standard and the benefits continue to be seen since our involvement in the Scheme with specific achievements highlighted in the bullet points listed on the following page:
Accidents/incidents reduced by 25% between April 2016 and April 2017
OCRS Roadworthiness scoring improved by 31% between April 2016 and April 2017
OCRS Traffic scoring improved by 30% between April 2016 and April 2017
Paperless defect reporting
Additional qualified FORS Practitioner
Development of colour coded driver rating system
Arrangements for additional transport management staff to undertake the CPC qualification
Streamlining of fuel management reporting
Partnership working with the Metropolitan Police
We have been able to achieve these improvements and initiatives through working with our key partners including FORS and CLOCS with an overriding commitment towards continuous training of all staff. Our proactive approach has, we feel, enabled us to set our own benchmarks towards further improvement.
In summary FORS continues to help us ensure we are alert and proactive in addressing issues before they become out of hand and has provided us with a means for measuring our achievements and setting benchmarks for further improvement. Going forward we can only see the business building on what has already been achieved through ongoing involvement with the Standard.
Please note: All published FORS Gold case studies have been submitted by the accredited company named above and transcribed verbatim