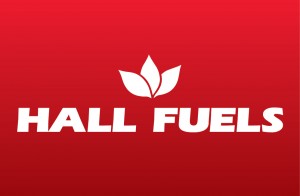 Hall Fuels, part of WFL (UK) Limited, are based in both East and West London. Hall Fuels supply bulk fuel to commercial customers across the capital and the Home Counties. We are entering into a new world where technology and excellent customer relations can work together in providing the best possible service says Operation's Manager Craig Harrison.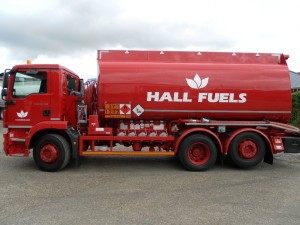 Key and National account customers expect all suppliers to be FORS Accredited however we like to be one step ahead by retaining our GOLD Status. We are in the process of making sure all of our supply chain is now FORS Accredited.
Hall Fuels passed their Bronze audit for the second time in April 2014, we noticed the audit the second time around was a lot more stringent than the first. We feel that the standard's are increasing year on year which is welcomed by us says Op's Manager Craig.
As a commercial Fuel distributor we deliver to National and Key construction companies, all drivers attend the Cross rail course. We have just recently held 3 in house Safe Urban Driving courses for our drivers. The feedback was so positive from drivers after attending both courses.
Being FORS Accredited is now standard, silver and GOLD is where you want to be aiming.
Working with FORS has educated all our employees from the Commercial Director to the Planners, Sales staff and of course the drivers. Members of staff at Hall Fuels are in the middle of attending the FORS Workshops, once all 9 modules are completed we should have a FORS Practitioner which shows our long-term commitment to the scheme.
Technology is the way forward for Hall Fuels.
We are continually renewing vehicles on our fleet on an annual basis. Monthly checks are carried out as well as the service schedules in place, this is to ensure we are proactive in preventive maintenance. We have a commitment in achieving a cleaner and safer environment, and new technology will help us to succeed this.
| | | |
| --- | --- | --- |
| | Mileage Driven | Litres per KM |
| Jan-Sept 2014 | 821,374 | 4510 |
| Jan-Sept 2015 | 1,235,058 | 5589 |
| Percentage improvement | 34% | 23% |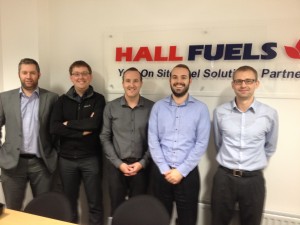 We have 4 additional vehicles on the fleet from 2014 to 2015, thus giving the increase in total KM's driven. From a commercial view it is great news to see the number of litres delivered per KM, this means we are delivering more fuel per KM driven.
Hall Fuels are continually looking for ways to streamline their business. This could either be by investing heavily in technology for the vehicles or looking at cleaner fuels such as Bio Fuels. A new mapping system is now in place to route all the vehicles which is making the entire Operation smoother and more efficient, which is good news on our commitment to a cleaner environment.