A division of WFL UK Ltd, Hall Fuels are based in both East and West London, and supply bulk fuel and lubricants to commercial customers across the capital and the Home Counties. We pride ourselves on providing a standing service, says Operations Manager Craig Harrison.
Hall Fuels has been a valued member of the FORS scheme for six years, beginning with Bronze certification before progressing to Gold.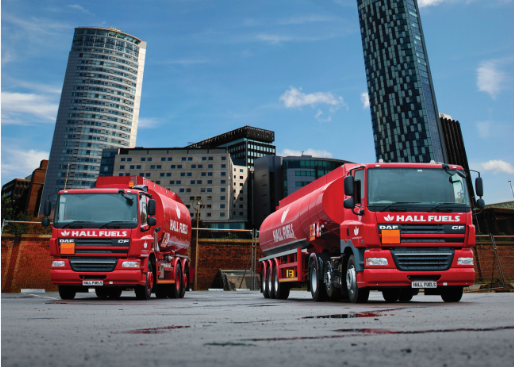 We passed our second Bronze audit in 2014. The FORS standards seem to be getting higher and higher each year, which is good for all concerned, in particular customers, employees, the general public and cyclists.
 All of the Hall Fuels drivers have attended the Safe Urban Driving course, which they all found to be very beneficial. In addition to the SUD course, our drivers have also attended the Staying Legal course. As well as enjoyed a day away from driving, the team came away from the Staying Legal course with a much greater knowledge and understanding of the general transport industry, and the legal requirements and responsibilities of drivers and of operators.
"Employees are our most valuable asset".
 Employees at Hall Fuels are always encouraged to learn and better themselves which provides a good platform for a happier working environment. Customers now demand a driver to have excellent customer service skills as well as experience and be knowledgeable says Op's Manager Craig. All drivers are now trained in customer service skills as well as looking smart and presentable at all times while working for the company. Health & Safety now plays a massive part in everyday life for employees. All employees have the right to go home to their families and loved ones each day after work so it is everybody's responsibility to make sure that this happens.
"Health and Safety always comes first".
 The mileage driven across the fleet year on year has decreased overall this is down to pro-actively managing the areas we visit and the times we visit them.  We are drawing less fuel for our own usage which has a positive impact on the environment and the CO2 emissions something that we are very keen to achieve.
Hall Fuels now have a FORS Practitioner within the business which shows their consent commitment to the scheme, they are aiming to have more employees attend the workshops and gain the FORS Practitioner award.
| | | |
| --- | --- | --- |
|   | KM's  Driven | Own Fuel usage |
| Jan-Dec 2015 | 937,185 | 363,082 |
| Jan-Dec 2016 | 844,125 | 331,274 |
| Percentage improvement | 9% decrease | 8.7% Decrease |
Annual improvement in KM's driven and own fuel usage.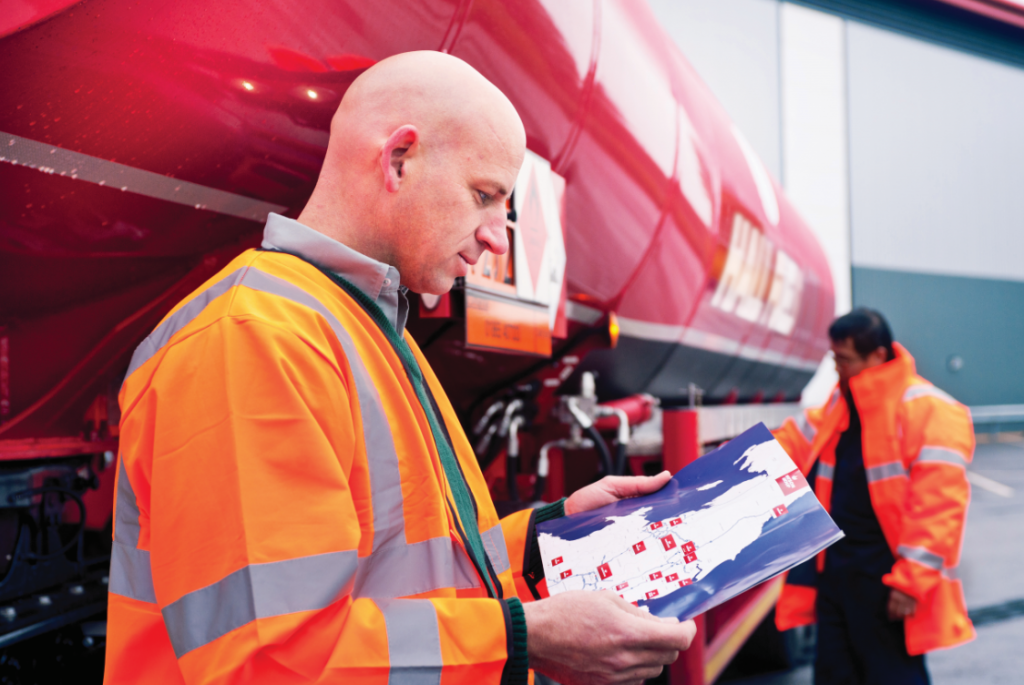 Hall Fuels are always looking for ways to improve their operation. A new Fleet automation programme that is due to be launched in 2017 will make sure Halls stand out ahead of other fuel distributors.  The environment and how we can make a difference is always in our thoughts and buying cleaner and more efficient vehicles is a way in achieving this. We are also looking at cleaner and newer types of fuels to introduce to our customers.
Please note: All published FORS Gold case studies have been submitted by the accredited company named above and transcribed verbatim