Hallett Silbermann Ltd are based in Welham Green and supply Low Loaders and Hiab vehicles to the construction sector, with many years of experience within the haulage sector, we move anything from small standard pallets to 100 tonne piling machines. Recently we've been taken over by R Swain and Sons Ltd, this has been a massive injection of understanding and expertise for everyone.
My name is Steve Males and I work for Hallett Silbermann, We decided to make our case about change. For many years Hallett Silbermann has been focused on cutting costs and not re investing back into the business. With the help of FORS standards we were able to convince the management that good practices and health and safety are good for customer relations and that professionalism is a benefit. We've gained a greater perspective through a change of company direction and we are now seeing the benefits.
So far this year we have introduced driver training programs including IPAF, Safety Harness and Slinger / Banksman training courses. We've instigated driver's and office uniforms. We are striving to improve our drivers driving habits and now have access to a company driver trainer. We've been able to listen to drivers through the newly formed health and safety committee, this has already made a positive effect on our depot. FORS Standards are a great way of defining a greater way of achieving our objectives.
FORS was introduced to us by our long term customer Cementation Skanska, they had highlighted the growing importance of FORS certification. This prompted us to become FORS and Crossrail compliant long before many of our competitors. Our work is normally derived from foundation piling industry and due to this we are usually the first type of transport entering a new site.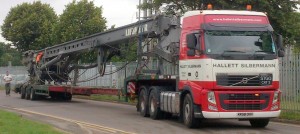 Our experience with FORS bronze assessments were very positive, it gave us an opportunity to get all of our systems and procedures centralised and helped us define our responsibilities within each department. The auditor was impressed with the excel spreadsheet that had been created for the audit, which had hyperlinks for all required documentation so that they were quickly available for the auditor. Once we'd passed the Bronze Standard we were actively encouraged by our auditor that we had everything in place to become FORS Silver compliant.
"Our intention was always to go for FORS Gold"
FORS Silver was a very good selling tool for us, it was a request from our customers at the time as we'd been asked by many customers what our next steps were.  Our intention was always to go for FORS Gold but internally we've been restructuring. We've utilised the Advance Checking Systems for driver licenses and we have used many of the Performance Management Tools that you have on offer. Driver CPC training was a great aid for us. This means we have everyone compliant in good time
"FORS has made our company see that changes are for the better, that we can make a difference to the transport industry"
The change within the last 6 months within our company has been extremely high. Streamlined processes and an increased focus to drive the business forward. The whole FORS a difference to the transport industry and being a professional driver means that we should be a professional company as well.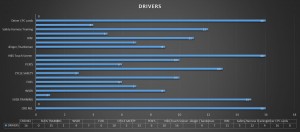 Graph showing drivers training matrix, this highlights the training given in and identifies the remaining trainees.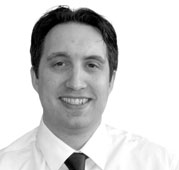 FORS Gold is the Standard that we want our company to achieve. We believe that with the revised practises and safety tips that have come from FORS these will both help save lives and reduce injuries in the workplace. We have already been approached by some companies that will only accept bids for haulage contract with FORS Gold as a minimum. We hope to be able to satisfy this need by gaining FORS Gold