Herts Traffic Management are based in Watford, Gatwick, Braintree, Winchester and Rochester supplying Temporary Traffic Management to the construction and utility industry and allied trades. Mr David DeMore, Fleet & Compliance Manager, explains what and how Herts Traffic Management have achieved whilst maintaining and improving the high standards required in the Traffic Management industry with the assistance of FORS.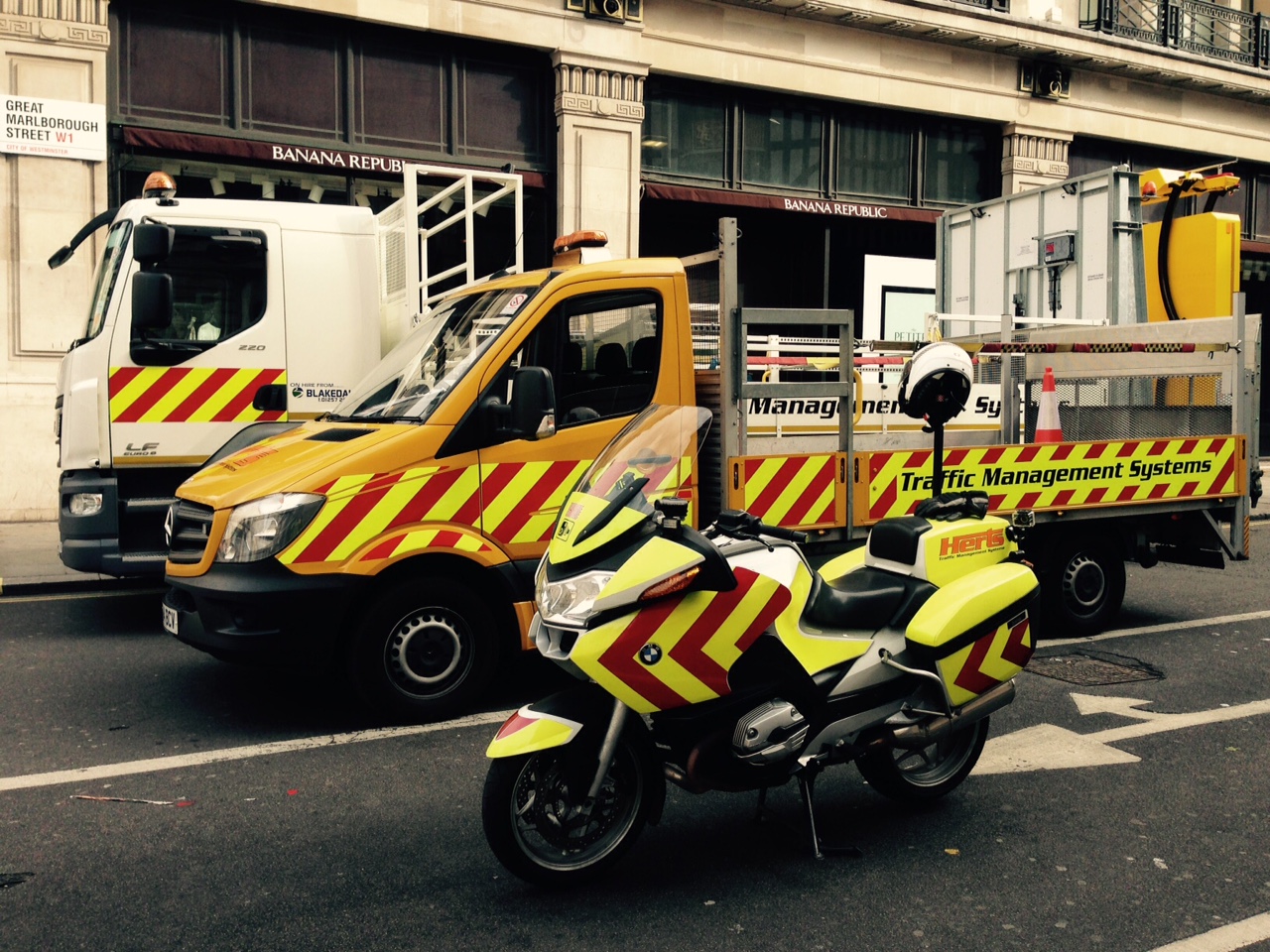 We first came across FORS as a contractual condition when bidding for a particular contract. We realised it would benefit us further when tendering for work across London with a number of large construction and utility companies. When we looked at the requirements and benefits of joining the scheme we saw that they suited Herts Traffic Management perfectly with our mindset of improving safety whilst complementing our drive to improve overall compliance and help with our environmental impact.
Herts Traffic management was pleased when they submitted and passed their initial assessment first time round. This gave us the encouragement to keep on monitoring and improving our systems, policies and company procedures. During the process Herts Traffic Management found the FORS team to be helpful, professional and realistic with the achievements that had to be met within a commercial business.
Once FORS bronze was achieved we really made the most of the benefits on offer, in particular the performance management tool/driver and the CPC training/practitioner. We decided to take things one step further and started the process for the Silver accreditation, which was achieved in June 2015. As a result of this accomplishment, we have increased our client base and workload, leading to expansion of our fleet and employing more staff. We also have access to a wide range of benefits and discounts provided as part of the FORS scheme workshops/driver licence checking.
'Have I made the site safe to work in and for the general public'
We have implemented and seen improvements with the safety of road users whilst Herts Traffic Management are carrying out installations in vulnerable areas. An example of this is where we recently carried out works in central London and placed extreme emphasis for cycle users above and beyond requirements to reiterate safety.
Working with FORS, such as through their workshops has provided a further impetus helping consolidate an awareness across out transport operations. This has been achieved through regular in-house training, toolbox talks and the financial investment in various safety equipment items for our vehicles.'
'Will someone using the road or footway from any direction understand exactly what is happening and what is expected of them'
Through better Monitoring of driving data, introduction of newer and more fuel efficient vehicles as well as the driver training we have been able to increase our fuel efficiency. Along with streaked driver training has dramatically reduced the PCN and RTC, seeing the savings has encouraged us to push for further improvements across the fleet.
| | | |
| --- | --- | --- |
|   | PCN | RTC`s Damage only |
| Jan-Dec 2014 | 18 using 33 vehicles | 7 using 33 vehicles |
| Jan-Dec 2015 | 12 using 46 vehicles | 7 using 46 vehicles |
| Percentage improvement | 24% | 6% |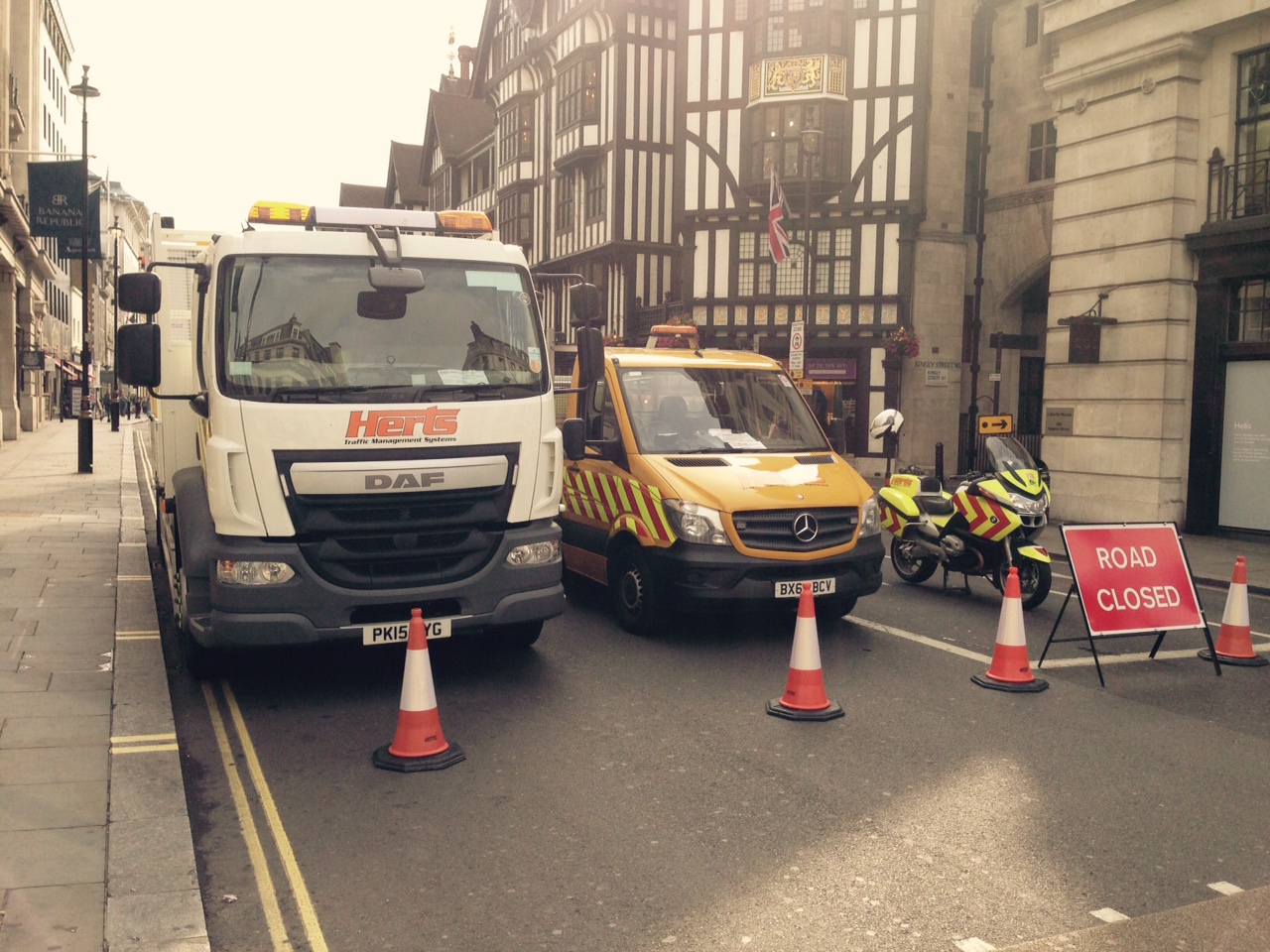 Achieving Gold means that we can hold our heads high in the Traffic Management industry helping to make London and home counties a safer place.  It shows that we are prepared to invest in London making it a safer and happier place to live and work. 'FORS is now a fundamental part of our business, not just for the direct benefits, we can achieve as a business, but as an indicator of the standards we work towards. Our membership of the FORS scheme is now an essential part of our tendering procedure, and we encourage our suppliers to be part of FORS as a basic requirement, and we apply the method statements and company policy's, that we have developed via the scheme to all of the companies Depots, not just in London.