Hotchkiss are based in Eastbourne and are UK's leading air conditioning ductwork contraforsctor with the majority of projects in Central London and the surrounding areas.  Our vehicles have always been maintained to the highest standards ensuring we meet the requirements of daily deliveries to the various construction sites.
Chris Beadle, Operations Director, explains how Hotchkiss have achieved reductions in fuel use through FORS
Initially our main driver to join the scheme was due to contractor and client requirements. The majority of main contractors and clients Hotchkiss work with have adopted and promoted FORS and when we saw the potential benefits and rewards we knew it was for us. Not only would it allow us to meet the requirements set out by our clients but it showed an opportunity to improve our existing comprehensive quality, environmental and health & safety management systems. From the outset we gave ourselves a target of 18 months to achieve gold.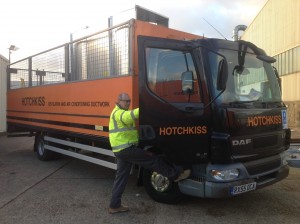 In our lead up to bronze application we had a number of meetings led by our QEHS Advisor and Transport Manager where we would collectively review the requirements of the standard and complete the required actions. On 1st July 2013 our application was passed first time round and we were awarded bronze status. In our preparations we utilised the FORS workshops which helped with the progression of our application; tools which we still use and find very useful to our business.
Following our achievement of bronze we received a number of communications from our clients advising us of their intentions to make silver status a requirement of their supply chain. That with our goal to achieve gold within 18 months led us to complete a gap analysis in order to address any areas that required attention to obtain silver.
'Achieving bronze was a stepping stone for us in our journey to succeed'
We utilised the FORS online modules to assist our progress and further train our drivers on improving fuel efficiency. We appointed a Fuel Champion, our Transport Manager, Phil Morris, who set up systems to monitor our delivery fleet and capture data on fuel usage and C02 output via KPI's. We also fitted close proximity monitoring equipment which included four-way cameras; especially relevant in urban areas and caring for vulnerable road users.
One of the biggest benefits to Hotchkiss since joining the scheme has been the FORS online workshops. They have enabled many improvements for the business, including the personal development of our drivers who have improved knowledge and awareness whilst carrying out their duties. As a result we have also seen an improvement in our fuel consumption.
'New vehicles with improved MPG will show us savings of around £3,344 per annum'
Since obtaining silver status Hotchkiss has been investigating and trialling ways to further improve our carbon footprint. In March 2015 we will add 2 new Euro 6 compliant vehicles to our fleet. It is anticipated that with their automatic gearboxes these vehicles will improve MPG compared to our existing fleet. The table below shows what we hope to achieve from these changes: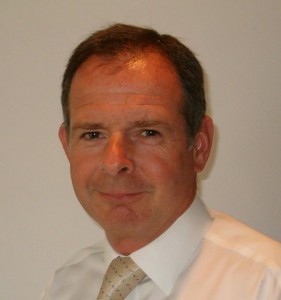 Obtaining FORS gold status will enable us to meet our 18 month target we set out to achieve at the beginning of our journey. We have used FORS to deliver continuous improvement and implement new processes into our existing management systems. It is another opportunity for us to demonstrate our true professionalism and commitment to maintaining high standards.
Chris Beadle- Operations Director