Formally ran as a sole trader H & S Thomas Transport was formed as a Ltd Company in August 2011. It is a small family business. The company works with Tarmac Ltd as a contract haulier, owning 4 vehicles, which work within Stowfield and Halecombe quarries, covering the South West and Wales. We employ four drivers, and the Director, Andrew Thomas, also drives, as well as being the Transport Manager. I am Andrew's wife, Sara, and I complete day to day administration and have been actively involved in moving the company through the FORS stages, from Bronze to Gold. FORs has helped us create a professional, well-trained team, as well as encouraged us to set a standard for our vehicles.
Tarmac encouraged us to initially apply for FORs Bronze accreditation and once we could see the benefits to our company, we decided to progress to Silver and then Gold. We have even been able to share the messages in our local community. We worked alongside Tarmac to deliver the Safe Urban Driving messages to children at a local school. Every one of 250 children, were encouraged to actively participate in a discussion about blind spots and walk around one of our Trucks and also climb into the cab, to see the camera's operating and to understand the warning systems. We hoped that an early introduction to this, would keep them safe in the future. This demonstrates that FORs messages can be practically applied for all age groups.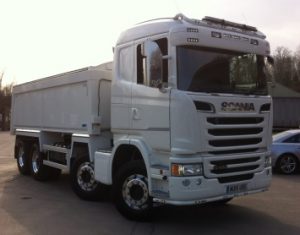 The initial Bronze accreditation helped us uncover some things we could improve, for example we looked at the Nox and Particular Matter emissions. Although we were restricted by our options in terms of our vehicles, we realised we could structure the replacement of our trucks, so that we could ensure they were all Euro 6 standard and we aimed that no truck would be older than 3 years old, with telematics, which are reported every month by a third party. We passed Bronze and Silver first time.
Having robust systems in place, helped us with some challenging situations, and it made sense to uncover the next steps of Silver, this lead us to really think about training and development amongst other things. We utilised the FORS online learning, from admin staff to Directors and enhanced our development plans. It also endorsed some things we were doing well, so we passed the Silver audit the first time. Once Silver was achieved, going for Gold was a must.
Andrew Thomas, Director – "As Sara was new to the industry, FORs has really helped her understand the world of haulage and together, we created robust Safe Systems of Working, training and development programmes, utilising the material available and CPC courses"
Another key benefit was the encouragement to benchmark the company, to show improvements in things such as Co2 and Nox, as well as fuel consumption. We created a set of Key Performance Indicators in six areas and shared them with everyone.
Andrew Thomas, Director " Our KPI's  are set so that everyone can take part in achieving them, they include improvements in driving style and route planning"
Once we had Bronze accreditation, we realised that we already had in place some of the aspects of Silver accreditation required and what was missing were things we really needed to change. This has been the same for progress to Gold. All the changes and enforcements can only be viewed as positive for H&S Thomas and its employees.
As mentioned we have had a KPI to help us manage our fleet:
| | | | |
| --- | --- | --- | --- |
| Year | Num. trucks Euro 6 Compliant | Num. of Trucks being auto monitored for idling, breaking and emissions monthly | No of Trucks with Telematics |
| 2015 | 1 | 1 | 1 |
| 2016 | 2 | 2 | 2 |
| 2017 | 3 | 3 | 3 |
Other key benefits have been: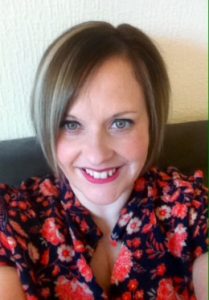 We created a new recruitment policy, which encouraged applicants from any section of the community, regardless of sensitive characteristics and experience. We are really proud to state that 50% of our workforce, are new to the industry in the last year.  All drivers are personally guided through a 2 week practical and knowledge induction by the Director, followed by regular one to ones and feedback. This has really helped us work as a team and offer a professional service to Customers. The remaining Drivers are all industry recommended, with several years valuable experience. So we have a cross section of skills and knowledge.
All Drivers are subject to a Fitness Review and eyesight check, on an annual basis, as well as a DVLA check of their licence details to ensure all our drivers remain safe to drive and protect the public.
We created lots of new policies, which will ensure the safety of the public and the employees, these include Noise, with a policy and assessment, and also Reducing Terror Risk. All the drivers have been briefed on these and signed to state they will put them into practice.
 We are really excited to further enhance our business and maintaining our Gold status and selling the benefits to our colleagues in the industry, to encourage them to do the same.
We are looking forward to seeing the results of everything we have implemented over the last 2/3 years and ensuring we maintain the Gold Level. We will proudly display our Gold level achievement and share with others the key messages. We hope to train some FORS practitioners courses in the future, to share our experience.
Please view, like and share our facebook page H&S Thomas Transport Ltd
Please note: All published FORS Gold case studies have been submitted by the accredited company named above and transcribed verbatim.