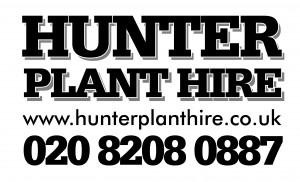 Hunter Plant Hire Ltd is a leading supplier of operated and self-drive heavy plant and machinery to the construction industry. Based in North West London, the company offers a nationwide service supported by its own fleet of delivery vehicles and mobile maintenance units. Fleet Manager, Shane O'Hara, explains how Hunter Plant Hire has reduced operating costs and improved safety across its entire fleet since becoming FORS accredited.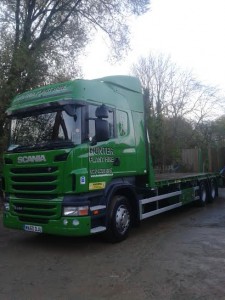 'We first became aware of FORS when one of our clients introduced Bronze certification as a contractual requirement in January 2014. We began the process by reviewing our current fleet policies and procedures and introduced some changes in accordance with the criteria outlined in the FORS Standards guide. Our next step was to make all staff aware of the FORS requirements and the company's plans to join the scheme and progress through the various levels of accreditation. This helped to create a culture of safety and efficiency within the organisation and ensured active participation from all relevant team members'
'By March 2014 we had passed the Bronze audit on our first attempt and this encouraged us to continue our efforts and pursue Silver certification. Using the FORS Silver performance indicators as our reference point, we set about reducing Penalty Charge Notices and all vehicle related fines. We introduced some simple changes such as registering for a Fleet Auto-Pay account with TFL which allowed us to manage all of our Congestion Charge payments via an online account. This greatly improved the management of our fleet operating within the Congestion Charge Zone and subsequently reduced the risk of incurring Penalty Charges. In addition, we focused a lot of attention on fuel consumption and implemented a fuel monitoring program to track vehicle and driver performance.'
'As registered members of FORS we were able to take full advantage of the online resources and guides relating to Fuel efficiency and Penalty Charge Notices. The E-Learning modules offered through the FORS website proved to be an extremely effective and convenient method of educating staff and raising awareness in line with our other training programs.'
'Having access to such a wide range of toolkits and resources via the FORS website greatly assisted our progression'
'We achieved Silver accreditation by December 2014 and immediately established new KPI's for 2015. We began to notice significant improvements particularly in relation to PCN's and fines. By raising awareness, educating staff and managing vehicle usage more carefully, we experienced a 77% reduction in parking fines across our light commercial vehicles. We used the FORS anti-idling toolkit to create a plan to educate drivers about the effects of excessive vehicle idling. Between 2014 and 2015 we carefully monitored fleet idling trends using our vehicle tracking system and over the course of a year we managed to cut unnecessary vehicle idling by 43%. This represented a significant financial saving over a 12-month period. Through driver training and development, we also improved fuel consumption by 7% across our HGV's'.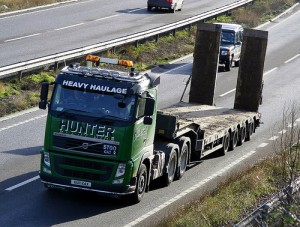 'In 2015 we successfully achieved Silver certification for a second time by maintaining the highest standards in terms of vulnerable road user safety and operational efficiency. Joining FORS has proven to be a very positive and rewarding experience so far. Participation in the scheme has encouraged us to focus on fleet performance and safety and has helped to achieve a number of financial savings over the past 12 to 18 months. Achieving Gold accreditation would represent a significant milestone for Hunter Plant Hire Ltd and would also acknowledge our commitment to improving all aspects of road safety and environmental issues. Obtaining Gold level certification would support our plans for future growth and helps demonstrate to new and existing clients our company ethos of continuous improvement and best practice.