Hutchinson Engineering Services Ltd. are based in Weston, near Newark, Nottinghamshire and provide a number services including haulage of plant, machinery and specialist equipment up to 100T; crane hire; plant hire; specialist trailer repairs & servicing; as well as welding/fabrication services.
Nick Gadsby, Transport Manager, explains how Hutchinson Engineering Services Ltd used FORS to promote good practice among staff, customers and suppliers, which contributed to continued improvements in safety, reducing the Company's accident rate and increasing the distance travelled before one occurs.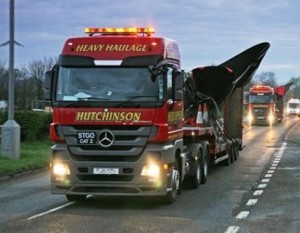 We have already seen the benefits the FORS Standards can provide, but by continuing in our focus on making our vehicles safer for other road users this has translated into real, measurable improvements.
We have fitted our vehicles with equipment such as fresnel lenses, proximity sensors and side cameras, which improve the driver's ability to protect venerable road users, and audible left turn indicators to warn them of the vehicles intentions.
We have matched the investment in equipment with driver training, most recently with a Safe Urban Driving Course, during which our drivers experienced a cyclist view point.
The benefit has been seen in the fall in the number of accidents generally in the last three years (15%), which when considered next to an increase in the distance travelled, as the business grows, has resulted in a 24% improvement in the distance travelled between accidents.
| | | | |
| --- | --- | --- | --- |
| | Total accidents  | Distance (km) | Distance per accident |
| Nov 2012- Oct 2013 | 27 | 1,919,098 | 71,078 |
| Nov 2013- Oct 2014 | 26 | 2,013,459 | 77,441 |
| Nov 2014 – Oct 2015 | 23 | 2,022,192 | 87,921 |
| Percentage improvement 2013 to 2015 | -15% |  5% | 24%  |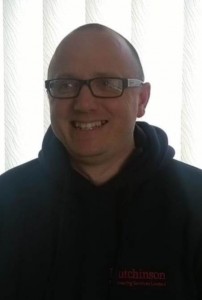 We recognise that in every accident there is a cost to those involved, whether that is injury, damaged property or simply time, and that by reducing accidents we reduce those costs, to both the third party as well as ourselves.
We can demonstrate our vehicles and drivers are safer than they were three years ago. We have benefited by those tangible and intangible costs savings.
All the key members of our team have changed but the procedures and the FORS Standard are still in place driving these improvements'