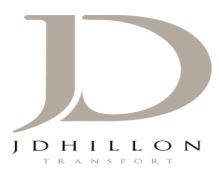 J Dhillon Transport LTD is a sub-contractor that transports aggregates and asphalt materials for Hanson (aggregates supplier). Established in 2015, the company's operations have improved significantly since being introduced to FORS. Jagdeep Dhillon, director of J Dhillon Transport LTD explains how FORS has been beneficial to their company.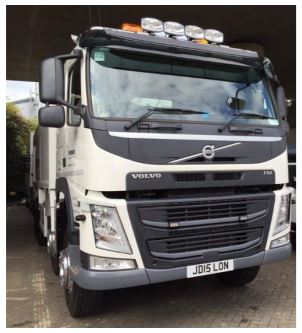 We came across FORS when tendering for work in London. The benefits FORS had to offer were practicable and suited very well with out business needs. Therefore, we began to enforce procedures in order to improve the fuel efficiency and carbon emissions of our fleet.
FORS was very helpful and provided the appropriate tools in order to achieve both the bronze and silver accreditation first time. The process was smooth and extremely useful as it allowed us to collect all business data and identify areas that needed improving. These improvements became very much noticeable and greatly assisted our approach to measure fuel usage and carbon emissions.
We took great advantage of the performance management toolkit in order to achieve our targets of slashing carbon emissions and improving miles per gallon. We believe that the performance management toolkit is invaluable and other businesses that may be considering FORS could also take advantage of the toolkit and reap the benefits too.
'By obtaining the FORS accreditation, it has further improved our reputation, business structure and vehicle performance. Therefore we are able to continue our focus on providing a qualitative service.' Jagdeep Dhillon
The FORS accreditation have been of a significant advantage to us and are extremely pleased to be working towards the Gold accreditation. The training material provided by FORS in order to achieve greater miles per gallon has been advantageous. We have also seen a huge improvement in vehicle maintenance too because of this. By monitoring driver habits, engine idling times and vehicle acceleration, we have been able to identify and implement the required adjustments, in order to improve MPG.
'In the last 12 months, we have increased our quarter KMPL by 1.38% thanks to FORS.'
A core target of ours has been to improve fuel efficiency. By using the FORS toolkit, we have seen major improvements in MPG in the past 12 months.

Going for the Gold accreditation will add value to our business and improve our daily operations. The performance management toolkit has been extremely helpful in order to make changes and has further improved our knowledge and understanding through the provided training material. By achieving the Gold accreditation it will show we are compliant and dedicated to achieving the best practice.
Please note: All published FORS Gold case studies have been submitted by the accredited company named above and transcribed verbatim