J A Mackenzie Limited are a specialist haulage and lifting company based in Salisbury, Wiltshire.  We are a small company with a fleet of 5 vehicles specialising in the movement of heavy sculpture and heavy industrial (heating systems and uninterruptible power supplies).
Jimmy Mackenzie, Managing Director, has been in the haulage industry since 1987 and knows how important it is to re-assure customers that you are 'at the top of your game'. He believes that the FORS accreditation scheme has helped him achieve that.
'FORS was first brought to our attention whilst one of our clients was tendering for a major contract.  It was one of the criteria that their contractors had to be FORS accredited.  We were already doing much of our work in and around London – and could see that the scheme would be the way forward, not only for winning work, but for improving our operation overall.  Getting the accreditation was a 'no-brainer' really.'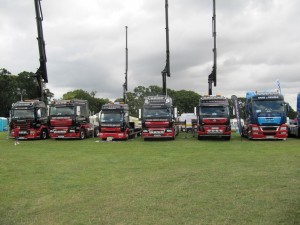 We didn't get through the Bronze Audit straight away – although the issues recognised were minor, it really highlighted where we could add value to our customers and to the business. The assessor was really helpful, and explained everything from the outset.'
'We worked on everything over the next few months and nearly a year later attained our Silver accreditation.'
'As a growing company, all the information that FORS has to offer has proved invaulable. We have used some of the training and will look to utilise all of the benefits as we go.'
'FORS has really changed how we work. Implementing new systems and policies means that everyone now understands the importance of not just compliance and health and safety, but looking forward and how things can be made better. We have always prided ourselves on how we communicate and present ourselves – but you can always improve, and FORS helps you focus on that.'
'Getting the accreditation was a 'no-brainer' really'
Although small, there has been a definite increase in fuel efficiency in the past six months. It has also been interesting to monitor harsh braking amongst our fleet – and re-assuring to learn that very little goes on. We are fortunate as a small company that monitoring driver behaviour is easier than for larger companies, but it doesn't mean that it is any less important.
'….. you can always improve, and FORS helps you focus on that'
| | |
| --- | --- |
| | MPG |
| May – Oct 2014 | 16 |
| Nov 2014 – Apr 2015 | 16.33 |
| Percentage improvement | 1.8% |
Improvement in MPG between two consecutive 6 month periods.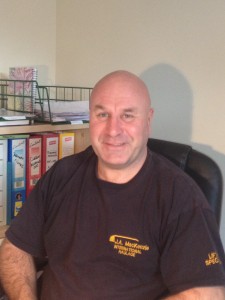 Attaining the Gold Accreditation would enable us to show our customers, and our potential customers that we are committed to providing a quality service based on full compliance with up to date legislation, and consideration and implementation of the highest levels of health, safety and care for the environment. For us – Gold will just be the start as we go on to add to our fleet – and continue to strive to stay at 'the top of our game'.
Providing extra training, carrying out more regular driver assessments and talking with the team regularly about how we must comply with the standards set out by FORS means that everyone understands how important it is, and the team now collectively embraces opportunities to improve in any way they can.
Our motto is 'Lifting Standards' – and we will always strive to do just that. Being associated with FORS means that high standards are slightly easier to attain, but also that we are part of a scheme with like-minded companies and individuals – which has to be a good thing.
Above: Jimmy Mackenzie, MD