JB Transport Distribution LTD is located in Heathrow just off the M25 and are the sub contractors for the Aggregates Industries. Jaspal Singh, Director explains how JB Transport has accomplished vast decreases in fuel usage in which they benefited through the FORS accreditation's.
 JB Transport Distribution LTD was noticing some areas of improvements were becoming necessary especially fuel efficiency. So, we decided to join FORS, it assisted us to put our procedures and polices into a comprehensive handbook. We understood the welfares which FORS could deliver, consequently we implemented the data and strategies which we shortly applied to our daily policies and procedures.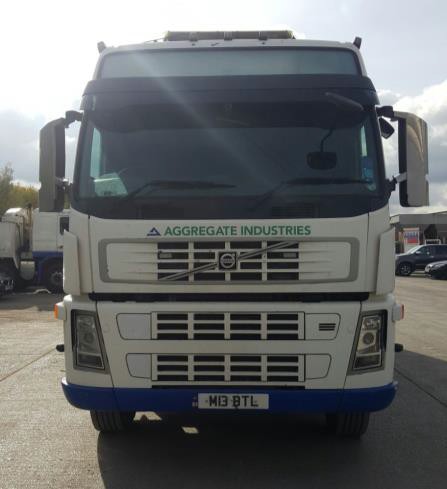 JB Transport Distribution LTD passed their initial assessment first time round. This demonstrated our desire to advance and provide road safety. From here we were encouraged to remain this ongoing dedication to vehicle safety improvement. Allowing us to show our consumers how we value wellbeing and the surroundings.
Once we were Bronze accredited we certainly made the utmost of the benefits which were on offer, in specific the importance of having a high standard status within the Haulage Industry. We learnt that there were many discounts obtainable to us, so we utilised the performance management tool which is now a vital part in our procedures. After putting this practice into place we then began to work on gaining our Silver award.
'FORS has allowed us to show our clients how much we value their safety'
 FORS workshops have been a practical way of both improving our awareness and learning from others. Since having our FORS accreditation's we have observed and evaluated an immense improvement in fuel. Clearly indicating advancements in our analytics, which benefited us to save cost and to put emphasis on the importance of proficient driving. Additionally  our drivers went on to training further by doing courses with FORS providing our drivers with the self-confidence to be on the road.
'FORS training has been appreciated by our drivers'
Fuel wasting is one of the biggest factors which affected us. Subsequently adapting the procedures provided by FORS since becoming silver accredited, we have seen an enhancement in our fuel spend by 5%, hoping it rises to 30% by the end of 2017. So far, our improvement has been seen through anti-idling.
Since implementing this we have ensured that our drivers choose the economical routes, reduce waste fuel which improves air quality. We can attribute these savings predominately by buying devices, we can look  into buying an Idle-off device where they can be used to switch the engine after 3 minutes of engine idling. We can also utilise our savings to invest into more training for our drivers.
After partaking and becoming Silver and Bronze assessed we understood that attaining the Gold accreditation will help us to uphold JB Transport Distribution LTD reputation positively within the Haulage Industry. JB Transport Distribution LTD manifest lays in running our business in an economical and resourceful way. By acquiring the Gold award this will surely motivate, encourage and help us to enhance the ideologies of the company.
Please note: All published FORS Gold case studies have been submitted by the accredited company named above and transcribed verbatim