JCP International is a small business with nine ready mix trucks supplying concrete in and around London for the past ten years. We are based in Essex and have been delivering concrete for a diverse range of clients. During our ten years we have been operating out of a plant in Barking London.
 John Prendergast is my name & I am the CEO and company transport manager. I came across FORS at a conference a number of years ago, and after speaking to various other transport companies, I realised the importance of getting on board with FORS.
We started taking steps to achieve FORS accreditations. As I realised how high FORS set their standards we immediately raised our own bar, so we could meet the FORS standards. Which is only for the good of the company.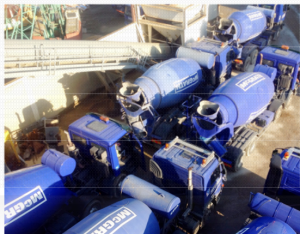 I was so proud when we achieved our Bronze certificate the first time around, needless to say it was a daunting experience when I realised the amount of work involved to get my company to this stage. This has given me greater confidence that JCP International Ltd fleet is worthy of their achievements. FORS accreditations has added significant value to JCP International, such as fuel efficiency, economical operations & needless to say safety.
Since we join the FORS scheme our company has gained specific benefits with the standard continuing to grow. The toolkits within FORS that JCP International Ltd have been using since we achieve Bronze are FORS Performance Management Toolkit, and PCN Tracker. We achieved Bronze in September 2013 and we initiated transport related tool box talks and it also inspired us to go forward for Silver which we achieved in July 2014.
"Inspired to go Forward"
By attending the FORS Practitioner workshops, we have more knowledge of what is involved, and on-going improvement within the company.
I'm also focus on supporting Driver's training to help them reach their full potential. FORS has been great raising the awareness of safety issues by vehicle operators, and we welcome these improvements.
All of our vehicles are fitted with a side sensor & turn left alert sensor, blind-spot minimisation camera, which includes left hand turn alerts and sensors. We also have telematics which allows us to easily analyse driver and vehicle performance. We now do all drivers licence check on line, which is far more efficient.
"Promote a positive outlook"
We use Fuel Use Tracker for tracking our fuel
| | | |
| --- | --- | --- |
| | Fuel used | Co2 Outputs |
| Sept – Aug 2014 | 120,979.00 | 330,170 |
| Sept – Aug 2015 | 94,726.00 | 250,84 |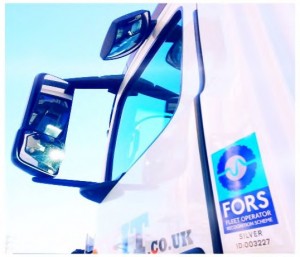 We will continue to stay updated with new technology for our trucks, for safety of the public as well as our drivers on the roads.  FORS has transformed our approach to our business and I believe will only promote a positive outlook for our company.