John Jempson & Son Ltd was founded in Rye, East Sussex in 1866 and remains in family ownership to this day. Jempsons is a leading General Haulage Contractor operating a large and modern fleet of LGV1 & LGV2 vehicles. Serving a number of Blue Chip Companies they deliver some 2,500 tonnes of building materials daily to London and the Home Counties. Their principle contract is for the distribution of British Gypsum products to builder's merchants and building sites as well as interplant movements between manufacturing plants.
Pete Verlander, Compliance Manager for John Jempson & Son Ltd explains how Jempsons have achieved a very high level of safety equipment on their vehicles which demonstrates to their customers what a serious contender they are in this marketplace. Whilst operating to such a high level of safety, Jempsons have delivered vehicle efficiency improvements too through an ongoing program of driver development.
It didn't take us long to recognise that the FORS scheme was being adopted and promoted widely across major building projects in the capital. We were already working alongside a number of strategic business partners involved in the supply of building materials to these construction sites across Central London. A decision was made to join the FORS scheme to ensure we could benefit from this new standard, and going forward be recognised as a compliant haulier with both existing and potential new customers.

The latest additions to the Jempsons fleet. Look closely to see windows in the nearside doors, wheel nut indicators and corner sensors. What you can't see is full width catwalks, low level couplings etc.
We came across FORS when it came to light in a meeting with British Gypsum. I was immediately dispatched to a FORS information session in London to find out more. It didn't take us long to realise what a fantastic scheme this is – a scheme which we were only too willing to join.
We achieved Bronze membership in July 2013, followed by Silver membership in April of the following year. Gold followed in June 2015 and was renewed in April 2016. We are very proud to be entering our third year at this high level.
The biggest improvement we've noticed since joining the FORS scheme? For us it has definitely been twofold: initially our FORS membership enabled us to grow the business and gain additional work, and secondly it gave us the additional focus required to develop our driver standards.
"Our FORS membership has also assisted us to develop, implement and maintain a system of Driver Development"
The detail below demonstrates the improvements that have been achieved in both our average fleet MPG figures and Traffic Accidents and Collisions.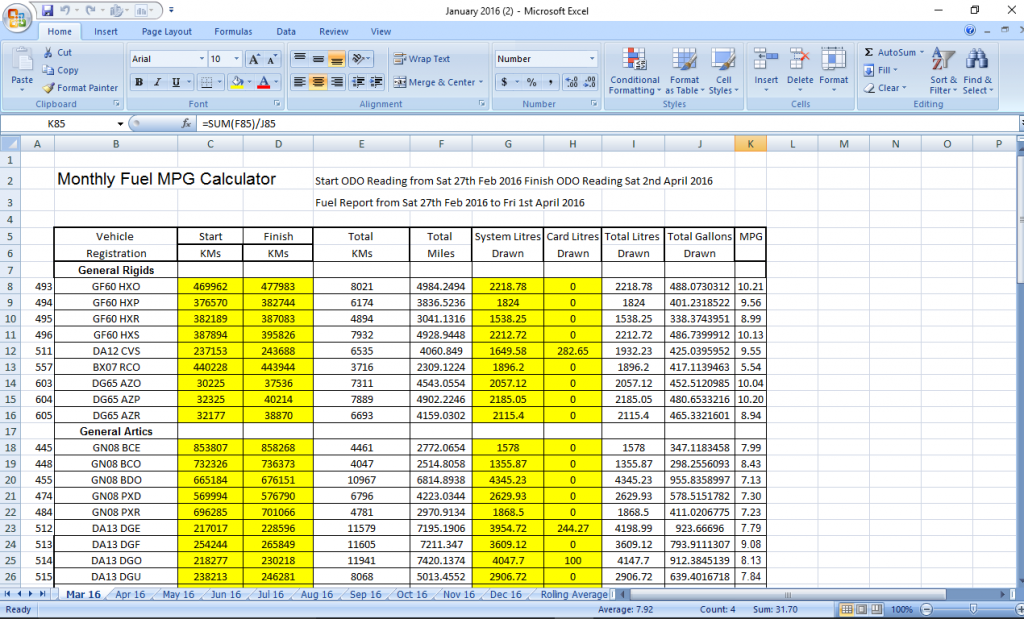 "Through close monitoring and driver training and development, we have seen another improvement in our MPG returns and Traffic Accidents and Collisions"
 

 

MPG
Incidents per 100,000 Kms
Jan-Dec 2015
7.5
0.839
Jan-Dec 2016
7.8
0.672
Percentage improvement
0.4%
24.8%
Annual improvement in MPG and Incidents per 100,000 Kms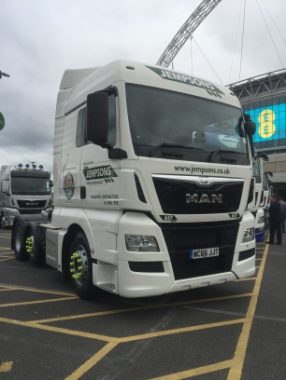 Participation in the FORS scheme to date has been viewed as a resounding success for the business. Not only have we seen, and continue to see improved MPG from the fleet, we are also reaping the benefits of an enhanced driver pool. Our customers continue to use Jempsons for their deliveries, not only into London, but all major cities, and we have been able to take on additional customers and contracts where FORS has been identified as a differentiator.
Please note: All published FORS Gold case studies have been submitted by the accredited company named above and transcribed