JPM Contractors Ltd provides many different types of plant for street cleaning and commercial site clearance. We have HIABs and Tipper Lorries available for all types of haulage, we can also supply Diggers, Tele-Handlers, Tractors, Trailers, and Vacuum Tankers. We also provide Containers of all sizes for all your on-site storage needs.
James McCabe, is the Owner, Transport Manager and our elected Fuel and Emissions Champion and he explains how important FORS is to our Company.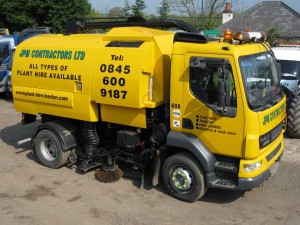 We came across FORS when tendering for work across London. When we looked at the requirements and benefits of joining the scheme we saw that they fitted in perfectly with our ethos of improving safety whilst complementing our drive to improve fuel efficiency and reduce our environmental impact.
We achieved our Bronze and Silver Accreditation first time. FORS did help us by providing training and tools that improved our policies and procedures.
The performance management toolkit really helped us set our targets for reducing our carbon footprint and accidents while improving our MPG. FORS has helped us improve our filing systems and procedures. We have increased our MPG from 6.1 MPG across the fleet to 8 MPG now and reduced our Co2 by 3.5 % and saved £4,000 worth of fuel.
The biggest benefit of joining FORS, is allowing us to keep our contracts while showing how important we believe vulnerable road users safety is. The company has reduced the amount of accidents we had from 4 last year to 0 this year. "The savings speak for its self"
'FORS has helped us achieve compliance and safety'
We have managed to improve our MPG while driving more miles than the previous year. We make sure our drivers select the best possible route to our sites and reduced our Idling across the Fleet.
'We haven't had any accidents in the post 12 months and reduced our parking fines too.'
| | | |
| --- | --- | --- |
| | Litres of fuel used | Kilometres Driven |
| Sept 2013 – August 2014 | 113,194 | 223,944 |
| Sept 2014 – August 2015 | 109,345 | 279,923 |
| Percentage improvement | £3,849 |  Improved MPG across the fleet from 6.1 MPG to 8 MPG |
Annual improvement in CO2 and Fuel!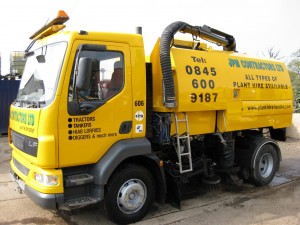 Gaining FORS Gold Accreditation shows how dedicated we are as a company to improving road safety and the safety of all vulnerable road users in London as well as nationally. We will continuously use what FORS has taught us to help reduce our carbon footprint and make the roads so safer for everyone that uses them.