KCM Haulage Limited is a franchised contractor for tarmac based in Hayes in  Middlesex that has been established for over 10 years. The company delivers concrete to sites across London and the South East. Director Ken Murphy explains how FORS has helped secure his business as an owner operator.
I first heard about FORS through both Tarmac and other owner operators I work with. I was told about the benefits of being an accredited member of the scheme and it soon became a requirement for every owner operator working on the tarmac contract to join and become accredited.
KCM Haulage had its first bronze audit 3 years ago and passed first time. As a well organised and compliant company I decided to apply for silver accreditation which further improved the companies status as a safe, professional haulier.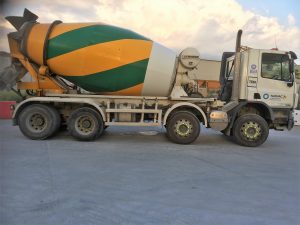 Once becoming an accredited member of the scheme I utilised all the training tools and useful information on offer through FORS. I update and maintain detailed information regarding the operation, which have proved necessary to generate performance indicators. I have been successful in adjusting transport management systems in order to meet FORS accreditation requirements.
"Implementing Fors systems via management tools and e-learning has helped the company meet the high standards expected in the industry"
FORS workshops e- learning have been a useful learning curve to me, improving my knowledge of road safety and awareness of impact to the environment. I feel the information given from such courses has contributed to the companies 0% incident rate and improvement with implementing fuel efficient driving.
Being  FORS silver accredited member it has supported the business in accessing more sites through Tarmac including Heathrow Airport. Going for Gold will continue to add value to the business and further improve daily operations.
| | | | |
| --- | --- | --- | --- |
| | MPG | Incidents per 100,000 Kms | Number of PCNs |
| May 2015 – June 2016 | 6.8 | 0 | 0 |
| June 2016 – July 2017 | 7.4 | 0 | 0 |
| Percentage improvement | 8.9% | – | – |
The companies  average mpg has improved by 8.9% in the last year and will further improve once delivery is taken for the new euro 6 vehicle. KCM Haulage Limited is proud to have a 0% incident record and due to careful route planning and strict  scheduled delivery times, the company  has not accumulated  any moving fines or parking charges.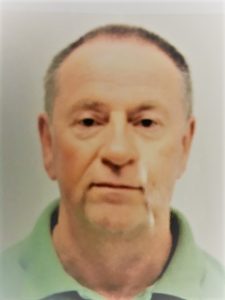 I will continue with both FORS and Tarmac to improve, be advised take recommendations and continue to utilise all training material available through FORS. With the new Euro 6 vehicle arriving in the coming months I expect fuel efficiency to further improve thus reducing impact to the environment and improving profit margins.
KCM Haulage Limited is a proud silver member of the FORS scheme that continues to evolve and support its operators in setting higher standards in the road transport industry. Gaining Gold accreditation will continue to add value and raise the status of the business. Going forward I will continue to embrace the benefits of FORS to develop my knowledge in improving road safety standards and protecting the environment"
Please note: All published FORS Gold case studies have been submitted by the accredited company named above and transcribed verbatim