Keltbray Group is the UK's leading specialist business, which offers engineering, construction, demolition, decommissioning, remediation, rail and environmental services.  The company dates back to 1976, employs 1,500 people, and is a key player in developing and maintaining Britain's built environment.  Terry Good head of haulage for Keltbray has seen year on year reductions in fuel use and emissions through using the FORS benchmarking system.
When Keltbray first heard about FORS it joined almost immediately and started enjoying the many benefits that were on offer at the time, now many years on they are applying for their fifth gold accreditation.
When we had our first Bronze audit it made us aware that whilst we had all the necessary documentation in place there was a need for improvement.  The audit made us look more closely at procedures we were using within the haulage division.
'FORS has focused us on striving for safer vehicles.'  Peter Davies – Transport Manager
From being Bronze members we applied for Silver membership having completed a one day course to use the FORS benchmarking system.  It was so helpful being able to look at vehicle performance and to judge yourself against others in your sector, it certainly made us want to improve.
The training courses be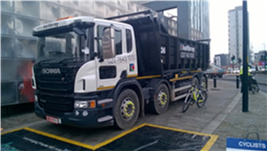 ing offered by FORS have always been of good quality and relevant. In particular, the practitioner courses have always been of great interest to not only myself but other staff who have attended.
All of the driving team have completed their SUD and WRRR courses and they have already been booked for 'Staying Legal' and 'Locity' for 2017, this along with driver assessments, in-house courses, and e-learning modules.  These are all part of the training the team will do this year.
Our performances in 2016 has shown a 3% increase in fuel performance and a 46% decrease in accidents.  The number of PCN's has increased this year and numerous talks and questionnaires for the drivers will follow as moving traffic offences are avoidable at all times, whilst parking PCN's are not acceptable these are looked at individually and in many cases are successfully appealed.
Whilst our main training centre is at Basildon we now have two classrooms at our new 4.5 acres operating centre in Silvertown that will allow for more frequent training in smaller classes and allow drivers to do computer based learning at their place of work in a quiet and clean environment.
| | | | |
| --- | --- | --- | --- |
| | MPG | Incidents per 100,000 Kms | Number of PCNs |
| Jan-Dec 2015 | 6.5 | 3 | 17 |
| Jan-Dec 2016 | 6.7 | 1.6 | 23 |
| Percentage improvement | 3% | 46% | -35% |
*Annual improvement in MPG and Incidents per 100,000 Kms
Keltbray has their own Occupational Health team who carry out Safety Critical Medicals for all driving staff and then follow these up if someone has an underlying issue.  We have had cases of high blood pressure, diabetes, and even mental health issues that have all been dealt with by the health team.  A further task they carry out is drugs and alcohol testing on 5% of all employees, this reinforces the Keltbray policy of zero tolerance towards these.
At present Keltbray is actively recruiting drivers and to be successful we are taking people from other sectors other than construction and teaching them how to drive our particular type of vehicle.  Whilst we do not get instant drivers it does allow us to do a thorough induction before they are assessed as to their readiness to drive.  We have also recruited from within the group and put people through the LGV test so as to take up driving positions.
As a company, Keltbray is very aware of noise pollution especially from our sites whether, by machine or vehicle, we actively monitor noise levels and encourage all drivers to be mindful of the noise of their vehicles when they are driving.  The cutting out of alarms at night and the putting of sand in the bottom of their vehicles before loading have all been simple ideas that have helped reduce noise.
Our wharf at Silvertown last year saved over 16,000 lorry journeys from being made on already congested London roads and saved over 330 tonnes of CO2 from being emitted.  Whilst not all of our projects are suitable for using the river we do try to use this mode where possible.
We are currently looking at alternative fuelled vehicles and are in discussion with various suppliers, obtaining a regular supply of this type of fuel appears to be a challenge in itself.
'For Keltbray to continue on improving, investment in staff and new technology are essential'.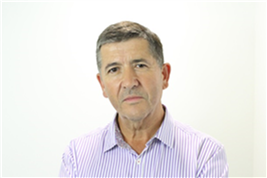 We have just invested £250k on 2 new Scania Urban Concept Vehicles, these are able to raise and lower through air suspension to give better direct vision when lowered and driving on the road, this along with advanced emergency braking, lane departure warning and outstanding fuel efficiency make for excellent new technology.  Later this year a further investment of over £2 million will see new Euro 6 vehicles being added to the fleet, this is the first part of any order to ensure the entire Keltbray fleet meets the Mayor of London's deadline one year early.
Please note: All published FORS Gold case studies have been submitted by the accredited company named above and transcribed verbatim.