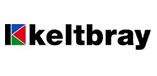 A different perspective with Roadinsight
Keltbray is one of the UK's leading specialist engineering, construction, decommissioning and environmental services businesses, providing fully integrated services to meet the needs of diverse and complex projects throughout the country. Mark McSweeney, Fleet Compliance Manager, explains why Roadinsight has aided Keltbray and also gives a different perspective to fleet management.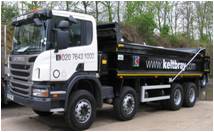 Keltbray decided in May 2012 to start a programme of installing vehicle camera systems on all vehicles. The decision was made to install a three-camera system to all HGV vehicles (front, nearside, offside) with the option of a fourth camera if needed. The aim being to deliver a picture of the blind-spots to the driver.
All systems are supplied with a digital screen fitted to the cab and GPS giving the driver a clear picture of what is occurring around the vehicle.
The system, provided by Roadinsight, has given the transport team a great training tool. "At all our sites we now provide footage from a random selected vehicle for all to see on monitors and everybody is encouraged to provide feedback. Driver standards have been raised and although at first there was a driver stance of 'big brother is watching' we are now finding a totally different attitude and drivers now see the benefit and the transport team are being asked to download the footage with regards to near-misses and problems with sites."
"With our state of the art complete vehicle surveillance products and installations, Keltbray vehicles will be able to see every angle, record every mile and play back every journey frame by frame. We have also seen benefits to our insurance as we are able to provide evidence with regards to a claim."
"I am pleased to report that the third party insurer has admitted liability in respect of the above accident. Without the camera video footage, I have no doubt that this claim would have been disputed, so it's good to see the investment is working." Keltbray Insurance Brokers
The software allows you to view the footage from one or multiple cameras simultaneously while watching the vehicle progress on Google Maps. All footage is watermarked with the time, date, location and the vehicle ID. As a progression with this system, it was decided all Keltbray vehicles will have a camera system by June 2013.
Adrian Scott, Haulage Fleet Director: "the system installed has given the transport team a better understanding to our vehicles on the road plus it has provided us with an increased visibility of our fleet operations and proved a great acquisition"
Keltbray is a founding member of Transport for London' s FORS scheme and operates one of the largest Low Emission Zone compliant heavy goods vehicle fleets in London. This includes 32 tonne rigid tippers, hook loaders, Hiab grab vehicles, low loaders, flat bed and beaver tail plant vehicles.
Keltbray promote safety through training and constantly monitor driving standards by using data intelligence from tracking systems, vehicle mounted CCTV and 'in cab' computer statistics.
Drivers also work with the Metropolitan Police to promote cycling safety in London, and have fitted a cycle sensor system to the heavy good vehicles for additional safety for cyclists and pedestrians.