Keltbray Group the UK's leading specialist business, which offers engineering, construction, demolition, decommissioning, remediation, rail and environmental services. The company that dates back to 1976 employs over 2000 people and is a key player in developing and maintaining Britain's built environment.  Terry Good, head of haulage operations for Keltbray has overseen a rise in fleet numbers and is looking forward to the challenge of Whole fleet accreditation over the coming year.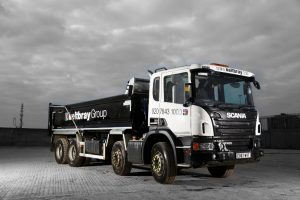 When Keltbray first heard about FORS it joined almost immediately and started enjoying the many benefits that were on offer at the time, now many years on they are applying for their 6th Gold accreditation.
When we had our first bronze audit it made us aware that whilst we had all the necessary documentation in place there was still room for improvement. The audit made us look closely at procedures we were using within the haulage division.
 'FORS has been instrumental in assisting in our BSI 39001 accreditation in "Road Safety Management" without some of the FORS procedures this attainment would have been much more difficult and time consuming.' – Terry Good Head of Haulage Operations
From being Bronze members we applied for Silver membership having completed a one day course to use the FORS benchmarking system. It was so helpful being able to look at vehicle performances and to judge yourself against others in your sector, it certainly made us want to improve.
The training courses being offered by FORS have always been of good quality and relevant. In particular the practitioner courses have always been of great interest to not only myself but other staff members who have attended.
Our performances in 2017 have shown an increase in fuel consumption of 10%, this has been attributed to the larger Euro 6 engines being fitted that we specified earlier this year. There was as decrease in incidents of 12 % and 56 % for Penalty Charge Notices, the use of tool box talks and e-learning have assisted in this reduction.
Whilst our main training centre is at Basildon we have now fully opened our JAUPT registered one at Silvertown and have had our first course approved, this will be rolled out in 2019 as we already have 1400 hours of booked for 2018. There are also fully equipped classrooms that allow for e-learning to be carried out in a quiet and calm environment.
| | | | |
| --- | --- | --- | --- |
| | MPG | Incidents per 100,000 Kms | Number of PCNs |
| Jan-Dec 2016 | 6.7 | 1.6 | 23 |
| Jan-Dec 2017 | 6 | 1.2 | 13 |
| Percentage improvement | -10% | 12% | 56% |
*Annual improvement in MPG and Incidents per 100,000 Kms
Keltbray currently have their own occupational health team who carry out safety critical medicals for all driving staff and then follow these up if there are any underlying issues. This year we have had drivers attend unknowingly with high blood pressure and diabetes, these have all been dealt with by the health team. A further function of the team is to carry out drugs and alcohol testing on 5% of all employees, this reinforces the zero tolerance that Keltbray has towards these.
At present Keltbray is not actively recruiting drivers although we have taken on some drivers from other sectors and retrained in 2017. The first of our apprentice intake will be of age to start driving in early 2019, this will be a first for Keltbray. We have also retrained existing personnel to become HGV drivers and this has proved to be positive.
Our wharf at Silvertown last year saved over 16000 lorry journeys from being made on already congested roads and 2018 looks as though this figure will be exceeded, this has saved over 330 tonnes of CO2 from being emitted .Whilst not all our projects are suitable for using this facility we do try to use this mode of transport where possible.
We are currently looking at alternative fuels and whilst the challenge last year was finding a regular supply, it is now finding a way to bring down the expected 25% increase in fuel costs. Our vehicle suppliers have agreed to honour the warranties on vehicles using an alternative fuel type making cost as the only obstacle for change, albeit an important one.
For the future we would like to see the use of alternative fuels within our fleet especially electric power for the lighter vehicles. The ability to service construction sites out of hours will be campaigned for over the forthcoming year as already we have seen the benefit of early start times and night working on some of our projects which brings less risk due to quieter roads and less vulnerable road users.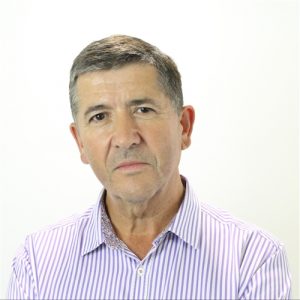 'Keltbray will continue to support safety initiatives and promote FORS and CLOCS across their supply chain.' – Terry Good, Head of Haulage Operations
Being a Gold accredited member of FORS has allowed us to bring better practices to the construction industry and has made a benchmark for our supply chain to reach Gold status. Over the past 3 years we have invested in trialling the " Dawes Guard " a safety curtain system on the nearside of our vehicles , the Scania Urban Concept Vehicles with lowered suspension and many different forms of cameras and sensors. I do not for see a time when we are not trying out new technology to assist in making our roads safer for all.
Visit our Twitter, Facebook & LinkedIn