Kilnbridge is a multi-disciplined construction and civil engineering company providing a portfolio of contracting solutions and construction services to the built environment.
Kilnbridge offer a unique capability developed over many years to meet the ever changing needs of our clients and the markets in which we operate. We work in a variety of industry sectors tailoring our services to meet the needs of our clients whilst placing great emphasis on health, safety, quality and innovation.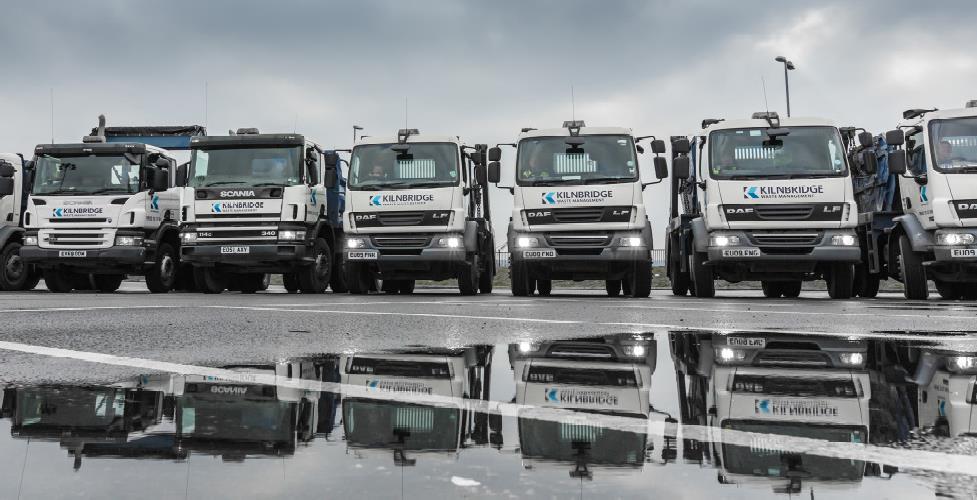 Kilnbridge operates a fleet of 74 Commercial vehicles up to 3.5T, 28 HGV over 3.5T and a range of road going specialist construction plant.
Kilnbridge successfully passed the Bronze assessment first time in 2010 and whilst this demonstrated that we already had a
robust Occupational Road Risk Policy, we quickly realised that with the additional recommendations provided, coupled with the tools and training available through FORS, this could help us improve this further.
On the way to achieving Silver accreditation, we incorporated many of the best practice ideas to improve fleet safety such as Blind Spot Cameras, side under run guards and audible warning alarms. This was in addition to a vehicle telemetry system for all our fleet above and below 3.5T which allowed us to monitor real time environmental factors such as idling, fuel and CO2 usage as well as driver behaviour.
"We also identified that Policies, procedures and safety devices alone would not protect vulnerable road users".
We also identified that Policies, procedures and vehicle safety devices alone would not be sufficient to protect vulnerable road users. That is why Kilnbridge utilised the many training resources available through FORS (such as SUDS, LDT, SAFED and online suite of courses) as part of our driver training and development programme. This coupled with our own behavioral safety programme has seen a reduction in customer complaints, PCN's and at fault accidents. This was also supplemented by 4 members of our Management Team undertaking the FORS Practioner modules to help maintain and develop further our Policy and Systems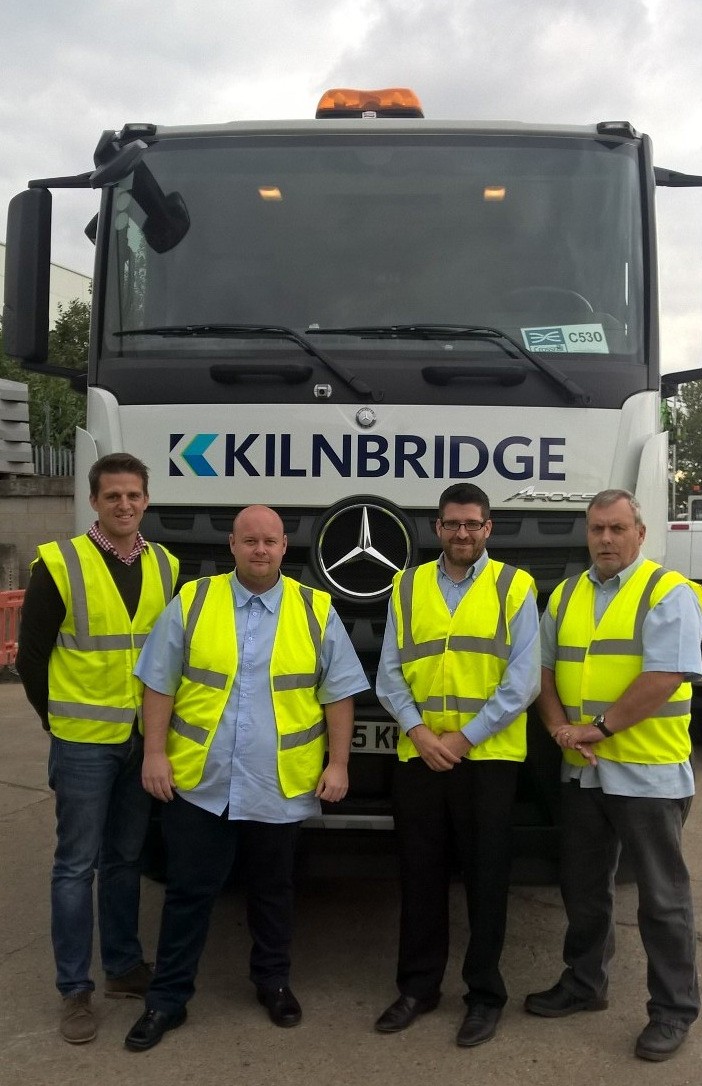 Kilnbridge successfully trialled and fitted blind spot cameras to all vehicles over 3.5T including four delivery vehicles below 3.5T over the last twelve months with the installation completed in early 2015. Cameras, which are fitted to the cab and rear of the vehicle display images on a 7-inch digital screen, giving the driver a clear picture of the area and eliminating the dangerous blindspots. In addition the company has also installed forward facing cameras in our entire fleet both above and below 3.5T, giving us 360° footage from the vehicles. This standard was also applied to our road going specialist construction plant as part of our overall safety strategy.
The cameras continuously record footage, which has helped us to review accidents and also driver behaviour in conjunction with vehicle telemetry. This footage and data is also used as part of our driver education programme to deliver toolbox talks in order to develop driver awareness and improve behaviors.
The availability of this footage has already seen a dramatic improvement in the time taken to process insurance claims, reduce costs associated with claims handling and also assisted the business in defending bogus claims.
Camera footage is used to produce driver toolbox talks in order to educate and develop driver awareness whilst improving behaviors
FORS has been instrumental in raising the awareness within the Construction Industry on the issues surrounding fleet safety and that of vulnerable road users.
FORS has helped Kilnbridge to focus on the need to introduce new technology and the continued investment in driver training to ensure the safety of all road users.