My name is Terry Francis Manager of Kingman Services based in Wimbledon; we operate a large fleet of Cement Mixers and Tipper Vehicles in and around London the South East.
We became involved with FORS in May 2009 following various publications in the Commercial motor sector where they were highlighting safety concerns and issues working with HGV vehicles in the London area. Kingman Services always have had and still do believe that we operate over and above the standard operations which work in our specific industry and look to do so going forward to try and reduce the bad press which our industry get regarding cyclist incidents. We achieved our Bronze status in June 2010 and then our Silver in May 2012, it is my target to achieve Gold in 2015 and we are working very hard to achieve this.
I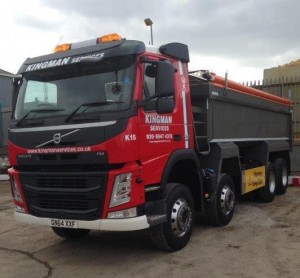 attended a couple of seminars where I was surprised of the professionalism and understanding that the people who were building this operation whereby it would bring together suppliers, vehicle builders, safety systems for vehicles and also drivers and management staff collectively. In doing so this made me more committed to follow FORS and even get into arranging for 3 of our vehicles to be fitted with various makes of rear camera and side scan units to be monitored for their early technology trials in 2011. I have seen Fors grow and am impressed that it still has the same values as when first formed as when you see other similar projects they seem to go in different directions to their core objective.
"We regularly supply vehicles for cycle safety awareness days in conjunction with the Met Police"
One aspect of the various courses that I attended was the ability to deal with serious road traffic incidents which helped me greatly when one of our vehicles was involved in a fatality with a cyclist; it was a situation which I hope I never have to deal with again. Following this accident we made the decision to equip all new vehicles with full 360 degree recording camera systems and it has been so successful that we are currently retrofitting the remainder of the fleet; this has proved invaluable when proving liability when involved in an accident.
One thing I have learned from all of this is that disregarding all the safety equipment fitted to our vehicles unless cyclists show the same commitment to safety then it is inevitable that there will be further collisions and this is beyond any operator or drivers control. Kingman Services is a privately owned company and I am fortunate to be in the position whereby whatever has been needed for safety or prevention of accidents there has not been any financial restraints and when ordering new vehicles we have all the necessary safety equipment fitted as standard to operate in central London.
"We are closely monitoring the CLOCS programme and intend to implement changes in our company"
The FORS Practitioner was a huge benefit to both me and the Company, highlighting ways to deal with serious incidents, the benefits of having the correct policies and procedures in place, Risk Assessments and ensure the team has had the correct amount of CPD was paramount in the development of Kingman Services to the successful position it is now in. We have implemented a Fuel Champion System with one of our Key Drivers supporting in monitoring and developing drivers by way of a comprehensive Driver Assessment programme. This has amounted to a significant saving in Fuel and an increase in Vehicle Sympathy. We regularly supply vehicles for cycle safety awareness days in conjunction with the Met Police in the London area and believe that the more this is done the better understanding cyclists will have of the difficulties HGV drivers have whilst operating in London a very congested and difficult area at any time day or night.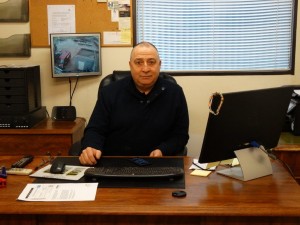 We have introduced valuable KPI's to our business monitoring Accidents/100,000 KMs, Fuel Economy and regularly ensure the information being utilised. Having introduced a Five Year replacement programme on our fleet of vehicles which includes full Repair and Maintenance packages and should any other systems which we feel will be of benefit to the safety of the public and cyclists then they will be fitted as soon as available. We have found the correct utilisation of the information from the GPS communication from our vehicles was paramount in reduction of incidents, increase of fuel economy and driver development.
At Kingman Services we pride ourselves on the way in which we operate ensuring that all drivers are MPQA accredited, have attended the one day Cross Rail driving course, hold all the relevant CPC entitlements and full HGV GB licences. We are closely monitoring the CLOCS programme and myself and our assistant manager attended the Excel centre on the 26th of February 2015 to review and where necessary implement changes in our company to ensure that we are compliant. To Achieve Gold would mean we have reached the Pinnacle of Compliance, Top of our industry and recognise the importance of not sitting still. Thus ensuring Safety, Compliance and Staff Awareness is of the utmost consideration going forward.