Family-run business, O'Donovan Waste Disposal Ltd aims to lead the way in safe, green and efficient waste operations across London. Based in north London with 90 HGV's and 160 employees, O'Donovan offers a wide range of waste management services. Industry leading in its commitment to training and operational standards, Jacqueline O'Donovan, Managing Director, explains how FORS has helped them improve their driver training strategy, reduce the risk to vulnerable road users, raise the company profile and in doing so, become a pioneer in road safety.
'We first became involved after spotting the FORS stickers on vehicles around London back in 2009 and thought that this would be an opportunity to help improve the perception of the waste industry. We sailed through the initial FORS assessment and registration becoming a Bronze Accredited Company. We were immediately able to start making the most of the benefits available and before long we went on to achieve the silver standard.'
'Our hard work and dedication to continually improve our operations and our investment in the fleet saw us move up rapidly from silver. The most crucial area that continues to encourage change whilst having a positive effect on staff is training and development – targeted training of our staff has reduced the impact on the environment whilst improving road safety. The results have helped shape the management of our operations, our fleet and our drivers. All of our vehicles are fitted with CCTV cameras, Class V and VI mirrors along with Fresnel lenses, side guards and side detection sensors. We have also expanded our fleet and were proud to be the first company in the UK to put the Mercedes Benz Econic Skip loader to work commercially. We are champions of the direct vision vehicles we have added to our fleet. We are delighted to hold the FORS Gold standard for the sixth consecutive year."
"We continue to attend the FORS workshops whenever possible" continues Jacqueline, "We find them invaluable as there are always new and innovative ideas being discussed. We never assume we know everything about our industry and find it so encouraging that by also sharing our ideas about safer working and best practice, we can implement change and also help other companies to follow in our footsteps. I have spoken at several industry events promoting best practice."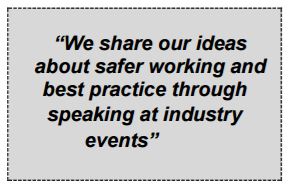 Results of the team's focus have included O'Donovan reducing idling on its vehicles by 50%, as well as lessening fuel usage and emissions. The whole O'Donovan team is kept up-to-date by receiving a Green Drivers Report which celebrates efficient and safe drivers.

"The company also puts all our drivers through Safer Urban Driving courses, which involve a competent trainer taking drivers onto London's streets on a bicycle to experience first-hand cycling in close proximity to moving traffic, including HGVs. Working with FORS has helped us ensure that we're doing the maximum we can to improve road safety and has helped us set clear objectives to operate logistics safely whilst achieving the buy-in of all our drivers."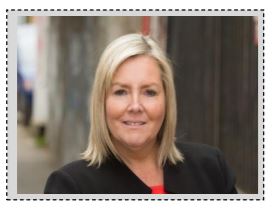 'Operating safely on London's roads involves a combination of approaches, including vehicle modifications, training and an embedded culture. Ensuring that we provide our drivers with in-depth training and the most advanced safety-equipped vehicles means our drivers are more confident in dealing with the challenges of driving on ever more congested roads.'
Please note: All published FORS Gold case studies have been submitted by the accredited company named above and transcribed verbatim