Harrow Council is one of 32 London boroughs. The London Borough of Harrow is and extremely diverse community situated in the North West of London. The borough is also part of WestTrans.
Stephen Brooks, Resource Planning Officer, explains how the borough has monitored and managed PCNs.
"The borough were introduced to the scheme by TfL and quickly realised the benefits FORS would bring not only to us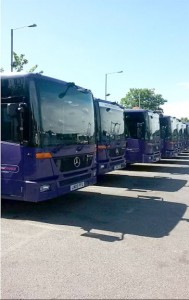 as a London borough but to the wider transport industry, we have embraced the ethos of FORS over a number of years.
"I have taken over the FORS role from another manager and my experience with FORS has been positive from the outset. The borough passed the initial assessment first time round. With help from Fleet Development, we progressed to FORS Silver and now we are aiming for FORS Gold accreditation. The entire process has supported and encouraged us to improve our systems.
"PCNs issued to our fleet were identified as an area requiring improvement. We started by monitoring all PCNs, hoping to uncover the underlying reasons for their issue, and how we could reduce the numbers received. This included looking at where and how the PCNs were received and also any trends.
"My experience of FORS has been positive"
"We quickly identified a large number of incorrectly issued PCNs, these included situations where our refuse vehicles would enter restricted roads for the collection of household refuse, we also identified issues with frequent stopping and bus lane use by our special needs passenger transport operation. We saw an increase of ten PCNs during 2014, however our proactive approach has resulted in minimal PCNs being issued since November 2014, we are pleased to say only two PCNs have been received between January 2015 – March 2015.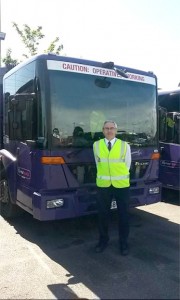 "I have recently embarked upon FORS e-learning. In the future we also intend to introduce the FORS practitioner course as part of continued development for fleet managers."
"We have embraced the ethos of FORS"
"Becoming FORS Gold accredited demonstrates we have a commitment to improvement. We have embraced the ethos of FORS ensuring we introduce advanced training and develop our systems, our client base can be assured they are using safe, reliable and compliant transport managed by a borough determined to be the best."