Hounslow Council is one of 32 London boroughs. Situated in west London, Hounslow houses some of the capital's most famous landmarks including Syon Park, Chiswick House and Brentford's Golden Mile – as well as being a stone's throw away from Heathrow Airport. The borough forms part of WestTrans partnership.
Wendy Cheesewright, Assistant Vehicle Fleet Manager, explains how the borough has monitored and managed PCNs.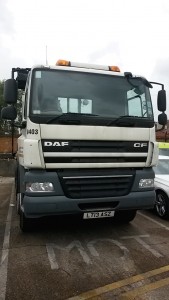 "We have been involved with FORS for a number of years. We were introduced to the scheme by TfL and quickly realised the benefits FORS would bring not only to us as a London borough but to the wider transport industry.
"Our experience with FORS has been positive from the outset. We passed our initial assessment first time round. With help from Fleet Development, we progressed to FORS Silver and have now succesfully achieved Gold accreditation.
"After gaining silver accreditation we looked towards performance improvement and aimed for gold.
"PCNs issued to our fleet and hired vehicles were identified as an area requiring improvement. We started by monitoring all PCNs, hoping to uncover the underlying reasons for their issue, and how we could reduce the number received. This included looking at where and how the PCNs were received and also any trends with regards to particular drivers receiving them.
"Our fleet size has doubled since undertaking this work but the number of PCNs issued has remained the same. This reduction can be attributed to the monitoring work we have undertaken.
"Becoming FORS Gold accredited shows we are the best"
| | | |
| --- | --- | --- |
| | PCN's  | Fleet Size |
| April 13 – March 14 | 27 | 130 |
| April 14– March 15 | 27 | 270 |
| Percentage improvement | 58% | |
"Becoming FORS Gold accredited demonstrates we have a commitment to improvement. Our client base can also be assured they are using safe, reliable and compliant transport, managed by a borough determined to be the best."