London Waste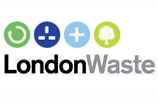 Setting the standard with FORS gold accreditation
As one of London's largest recycling and sustainable waste management companies, LondonWaste Ltd is setting the standard in their sector. Peter Lambert, Logistics Manager, explains that with the help of FORS their transport operations are no exception, with continual improvement at the heart of their ethos.
"FORS accreditation clearly aligned with our corporate objectives," says Peter. "Our EcoPark in North London is a 40 acre site dedicated to managing recyclate and residue waste. FORS clearly complemented our activities and that's why we joined the scheme."
"Working for the London boroughs, our continuing aim is to be the greenest, cleanest and safest we possibly can. A programme like FORS really helps to highlight areas for improvement and gives us new ideas. It has also helped us do what we already do, but better."
"People view waste as a dirty business, running rubbish around in filthy lorries - FORS helps change that perception."
LondonWaste passed its initial assessment first time round to become an accredited FORS bronze company. "This was positive for us as it proved that our procedures were in place and that what we were already doing was correct. Of course, there's always room for improvement but we knew we were in a good position to move forward."
Aiming to become the cleanest and safest waste company around motivated LondonWaste to achieve silver accreditation and really make the most of the benefits on offer to achieve this.
"FORS workshops have been a practical way of resolving issues and encouraging open resolution. They offer a unique opportunity to hear other people's problems and how they have made improvements, they really highlight what people are doing out there and you realise that you're not alone," comments Peter.
"Up until June 2011 our fuel consumption seemed high and only when we used the FORS benchmarking together with our own fleet management system did we establish that we had a problem with engine idling. To improve this we reviewed the driver bonus scheme and included the promotion of anti-idling within the scheme. Since then, idling has come down by 50 per cent and we've reduced our fuel consumption by around 1000 litres a month. It's all come through FORS, going to workshops, revealing concerns, and sharing solutions".
Gaining gold FORS accreditation was a natural progression for LondonWaste. "This is the standard we want to be working to," says Peter. "We want to be at a consistently high level and as a company being able to say you're gold FORS accredited is something to strive for and be proud of. It's about trying to be the best possible in our field."
"Idling has come down by 50 per cent and fuel consumption has reduced by around 1000 litres a month."
LondonWaste has made measurable improvements in a number of areas and has also demonstrated an ongoing commitment to maintaining its high standards. Reducing the amount of residue waste being sent to landfill and therefore the number of vehicles on the road, LondonWaste has achieved a considerable 40 per cent reduction in its CO2 levels:
| | | |
| --- | --- | --- |
| 6 month time period | Total fleet distance travelled (miles) | Total fleet CO2 (tonnes) |
| July 2010 - January 2011 | 239, 417.49 | 549.96 |
| July 2011 - January 2012 | 137,869.57 | 329.65 |
Total fleet distance and CO2 savings over comparable 6 month time periods.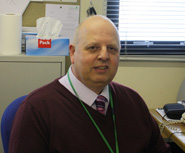 Peter Lambert, Logistics Manager
Moving forward, they intend to utilise benchmarking data to compare accident rates against other companies in the area. "The boroughs require their operators to be second to none; they really want to push us being greener, more efficient and safer. The data we collect through FORS helps us to prove to them that we are."
LondonWaste is also rolling out blind spot warning systems and cameras on their vehicles, having recently completed equipment trials. Peter explains that: "FORS helps to justify to management and the board that we can benefit from certain changes. They want to see the evidence and reasoning which we can provide from the material and information we gather at workshops."
"It's really through hard work and focus, we've improved our vehicle emissions, driver attitudes and fuel savings across the fleet and FORS had helped us get here."