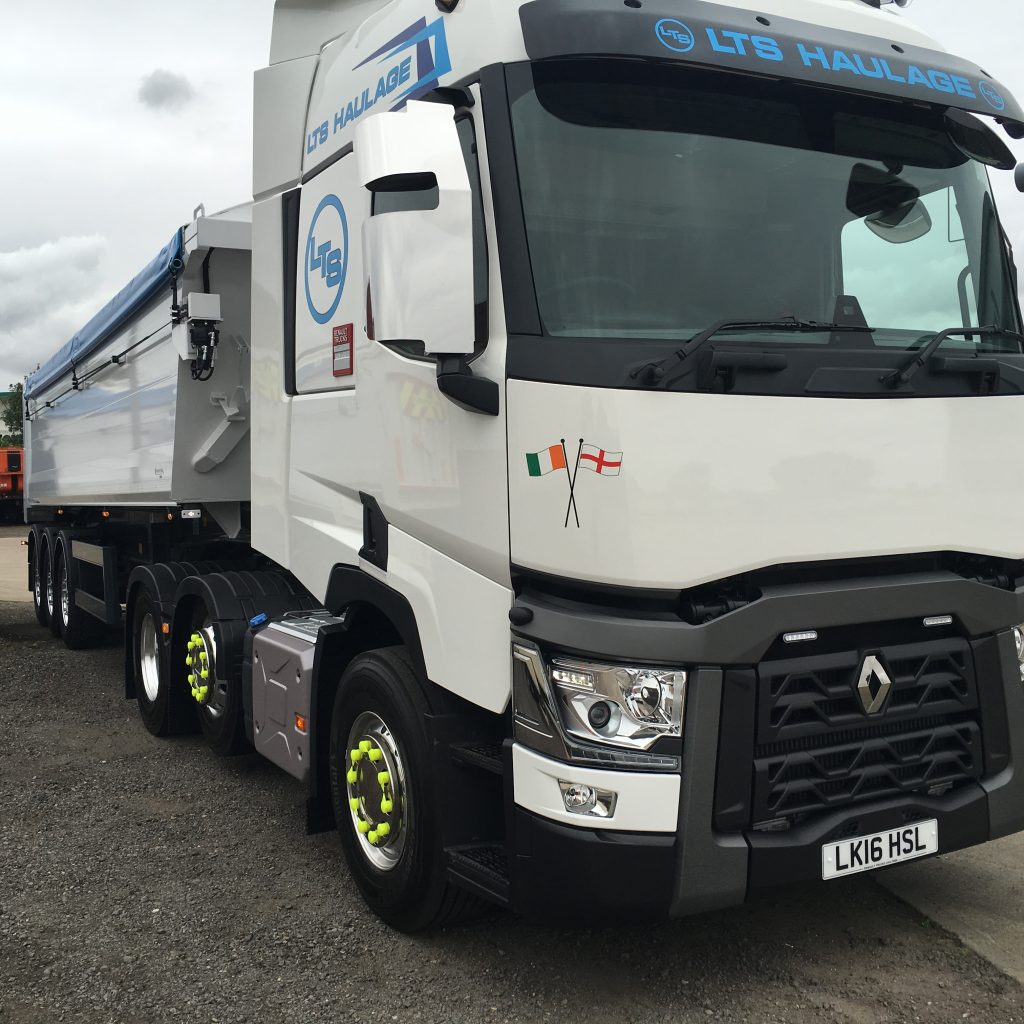 LTS Haulage are a small family run operation based in Bedfordshire, we have been running for 25 years and sub-contract mainly for Tarmac, a CRH company and other national aggregate companies. Billy Littlechild explains how Fors has helped LTS reduce the risk of vulnerable road users and given LTS a platform for us to train drivers with using tools like E-learning. As a contracted haulier to Tarmac with are annually audited by Tarmac. At first, we were sceptical of FORS but after taking the time to look at what FORS had offer we decided that we had the go for gold and want to be recognised at a high standard haulier.
LTS passed our first assessment, however we gained a lot from the process of preparing ourselves. At our audit we received positive feedback which we were keen to progress. At first we never relised the benefit of FORS but once we started dealing with other companies we really started to relised the benefit that being a FORS operator had to offer. We had always used FORS for CPC training but started to use the tool box talks, performance management and most importantly the E-learning.
 'FORS have given us the platform to provide first class professional training that we need.'
 The biggest improvement we have seen is from the safety side. All vehicles are fitted with side sensors, left turn alarms and under run bars. All new vehicles on to our fleet are fitted with 360 cameras which has on a couple occasions helped resolves complaints from customers where the drivers story and theirs hasn't matched. An added benefit of 360 cameras is to see that all walk round checks are being completed properly.
'Progression to Gold highlights our commitment to ongoing improvement.  '
 In 2016 we see an improvement of 13% in our vehicles MPG, we put this mainly down to the investment in new vehicles alongside the performance tool provided by FORS which make it easy and simple to monitor vehicles MPG.
| | | |
| --- | --- | --- |
|   | MPG | Incidents per 100,000 Kms |
| Jan-Dec 2015 | 6.71 | 0 |
| Jan-Dec 2016 | 7.64 | 0 |
| Percentage improvement | 13% | 0 |
 Achieving Gold shows the work that we have put in behind the scene, building our company and this gives us the proof that we need to our customers that we run a reliable professional operation.