Majhail Transport is a sub-contractor for Aggregate Industries, and is known for delivering aggregate and asphalt material at a more than efficient standard. Thanks to FORS, Majhail Transport was able to achieve their credible reputation in the industry. First established in 2012, Majhail Transport has been operating at their highest level using the best FORS procedures since joining the scheme in 2016. Managing director of Majhail Transport, Teja Singh Majhail, explains how FORS has been beneficial to their company.
We first heard about the FORS scheme when tendering for work in outer London. By reading the case studies published on the FORS website, written by businesses similar to ours; we were convinced that joining the scheme would further improve our business, which evidently it has. As this is our second time going for gold with FORS, we can confidently say that the scheme has helped us achieve best practice and we wish to continue remaining gold accredited to reiterate to our customers that we are still working at the highest and most efficient level.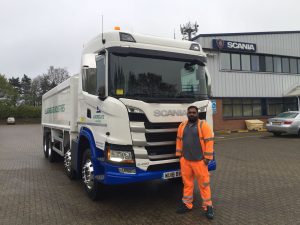 FORS provided us with clear instructions and the sufficient guidance for our bronze, silver and initial gold audits. As FORS provided us with the appropriate tools and guidance, we were able to achieve each accreditation first-time round. The process with each audit went smoothly as we were able to identify problems within the business and implement new and improved methods recommended by FORS, to fix the issues.
Once we achieved our first gold accreditation, we continued to take advantage of the FORS toolkits, in particular the performance management toolkit. Throughout the process of our silver and gold audits, this toolkit has been a key tool in regard to the organisation of our company and our policies.
'The performance management toolkit has significantly helped with the organisation of the business.' – Teja Singh Majhail
Another benefit we gained from FORS was from the fuel use tracker. Having the fuel use tracker helped us keep our fuel data organised and showed us where we were making improvements or where we needed to make improvements within our fleet. It also helped us keep track of our emissions output.
'The fuel use tracker proved to be extremely useful as we were able to see our progress with our fuel efficiency more clearly and accurately.' – Teja Singh Majhail
At Majhail Transport, we have chosen to continue progressing as a haulage company with FORS due to seeing noticeable improvements with our initial bronze audit. Now that we have achieved all accreditations, we have been operating at our most efficient standard and wish to continue in doing so by remaining FORS bronze, silver and gold accredited.
In the ­­­­­last twelve months, we have increased our KMPL by 48.65 % thanks to FORS.
| | | | |
| --- | --- | --- | --- |
| | KMPL | Incidents per 100,000 Kms | Number of PCNs |
| June 16 – May 17 | 1.85 | 0 | 0 |
| June 17 – May 18 | 2.75 | 0 | 0 |
| Percentage improvement | 48.65% | 0% | 0% |
Prior to official employment at Majhail Transport, we ensure that we collect the relevant information and data from the potential employees in regard to their health and fitness. By doing this we are ensuring that our employees are not a risk when driving on the road for our company. Any possible health issues will be referred to by a GP. Furthermore, we also ask our employees to have their eyesight checked regularly.
When recruiting at Majhail Transport, we offer new recruits with no previous tipper driver experience an opportunity to join our fleet by providing a paid two-week training plan. During this training period the new driver is shadowed by one of our more experienced drivers. During this time, the recruit is being assessed to see if they can progress to independent driving once the two weeks are completed.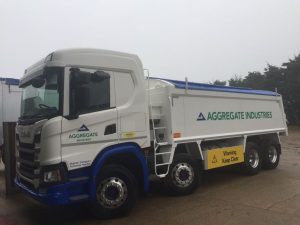 With the help of FORS, our drivers are now more aware of the techniques they can implement into their driving to reduce our vehicle's noise pollution levels. One of the techniques is being, switching off the engine when the vehicle is idle for a long period of time. This technique also helps our fleet save on fuel usage.
For the type of work we carry out at Majhail Transport carries out, there are currently no alternative transports available. The type of work that we carry out requires a PTO system and an insulated body, to store and transport materials at high temperatures.
To make continuous improvements, we plan to keep up to date with any progress made in the haulage industry and the implementation of alternative transportation methods suitable for our materials. We also plan to keep our current method of transportation up to date with the latest safety equipment.
By remaining a FORS gold accredited business, it would reassure our employees that their standard of work is being carried out at a more than efficient level, and encourage them to continue working at a high standard. Furthermore, remaining gold accredited would also reassure our current clients and help us acquire new contracts with new clients in the coming future.