My name is Jim Treacy, General Manager at Maltaward Barriers Ltd. We have been involved with FORS for over Four years experiencing nothing but quality, support and additional business throughout our journey.
We first heard about FORS from publications in the press and from direct communications, after this some of our key clients started specifying the requirement for the entry level of FORS.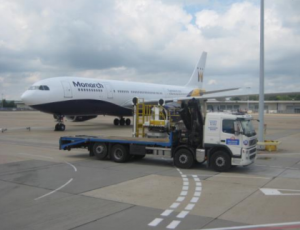 The preparation for the audit and the audit itself really opened our eyes to what was actually expected of us. It painted a path through the normal ambiguity you find with other accreditations and set our goals to achieve in order to move forward at the pace required. We did have a lot in place already but we still had a lot of work to do to reach the FORS Standard.
Once we gained our FORS Bronze we decided to utilise the support offered by FORS, ensuring the Performance Management Tools were trialled and rectify the faults highlighted at the audit. The drivers had access to as much as we did so this was communicated straight away ensuring this accreditation was absorbed into the company immediately
"The Preparation for the Audit really opened our eyes"
We immediately started promoting FORS to our customers, suppliers and to show our development we ensured our drivers were all made aware of Vulnerable Road Users. The Safe Urban Driving courses were amazingly well received by the drivers and since then we have ensured the drivers all sat the Staying Legal Course too. Although the drivers are the most important part of our business the office staff now understand what is required to run a compliant operation with wide inclusion of the tools on offer for compliance.
"The Safe Urban Driving courses were amazingly well received"
Since we included the performance management tools into our daily routines, we were able to keep a close eye on our drivers' productivity and the productivity of our vehicles too. We are very lucky to have seen minimal PCN's in our time of being FORS Accredited but to have the KPI's covering Accidents, Injuries and overall fleet performance in a useable format at the end of each month has been paramount to our business's vision and direction.
| | | |
| --- | --- | --- |
| | MPG | Number of PCN's |
| April 2015 – March 2016 | 8.9 MPG | 0 |
| April 2016 – March 2017 | 9.1 MPG | 0 |
| Percentage improvement | 2.25% | 0% |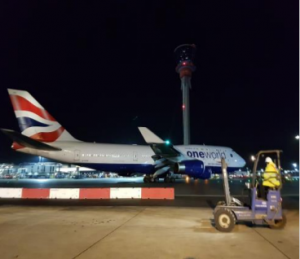 To be approved compliant toward FORS Gold would be a massive achievement for Maltaward, it will open doors to more valuable contracts and allow our customers the ability to see our development. To be in the top 15% of the transport industry would display the correct image to not only the rest of the industry but our customers, staff, suppliers and allow us to be proud of our achievement by displaying the Gold Logo on our vehicles.
Please note: All published FORS Gold case studies have been submitted by the accredited company named above and transcribed verbatim