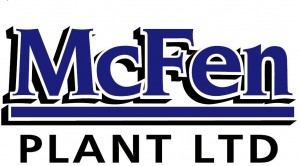 McFen Plant are an independent plant hire and heavy haulage company, based in Canning Town, East London.  We provide Plant Hire, Road Sweeper Hire and transport services to the construction industry.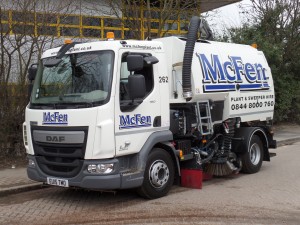 Like a lot of companies McFen Plant originally came across FORS for contractual reasons, after achieving the FORS Bronze accreditation March 2012 to satisfy the contract we looked more deeply into the FORS ethos and decided that there was more to FORS than just a tick in a box. With this in mind McFen set about achieving the highly regarded GOLD accreditation, which we achieved in May 2013 and have maintained to this present day.
Would I say that by being a FORS Gold accredited company opened up more business opportunities for McFen I would say not necessarily  however it did ensure that no door was closed as our clients embraced the FORS standards, or as my industry  has done introduced a new standard CLOCS which encapsulates the FORS standards.  .
On becoming FORS accredited in 2012 I decided to take advantage of the funded practitioner course offered by FORS, which I found informative, and a source of knowledge which was shared by my peers in an open arena. In fact I found it so helpful that all the senior managers and the Managing Director of McFen Plant have also attended and achieved their practitioners certificates.
McFen Plant have also taken advantage of the excellent funded Safe Urban Driving course, which is a driver CPC periodic training unit so yet again FORS providing another major benefit to McFen Plant by ensuring our drivers are better equipped when driving on the streets of London and providing them with the perspective of other vulnerable road users.
The greatest benefit Mcfen Plant have seen during our four years as a FORS accredited company is the increase in fuel economy. However, we've found that in the past year the fuel economy has gone down. This is due to the sites we're sweeping and not the economy of the fleet we run (sometimes Road Sweepers have to sweep the same stretch of road rather than travel a long distance).
| | | |
| --- | --- | --- |
| | KPL | Tonnes Co2 per 100,000 Kms |
| Sept 2011 – August 2012 | 1.46 | 181 |
| Sept 2014 – April 2015 | 2.42 | 109 |
| Sept 2015 – April 2016 | 2.07 |  157 |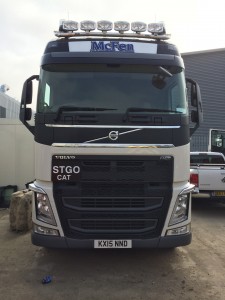 What has being a FORS Gold accredited company meant to McFen Plant? McFen Plant are proud to be an independent company that takes it responsibilities to the community where we are based and work seriously, and by doing our bit to improve air quality and road safety within that community it is nice to be recognised by FORS and being able to display the FORS Gold standard on our vehicles lets our clients and the community at large to see that we care.