My name is John Moriarty and I am Transport Manager of Moriarty Haulage Ltd. We are based in London and run a fleet of concrete mixers transporting wet concrete for concrete companies such as Cemex and Hanson to name a few. Over the last year of maintaining Gold status we have seen a continued improvement in our fuel usage and traffic collisions.
We have been a Gold status company since November 2016 and take pride in having that recognised status.
Since our initial FORS audit which went well, we have continued to invest in the latest technology.
Over the last year we have looked at our fleet and have planned replacements of the older fleet with low entry Mercedes Econic Euro 6 trucks. Moving away from construction chassis vehicles and giving our drivers better visibility.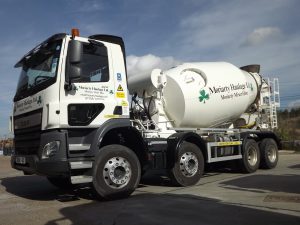 'Since joining FORS we have seen year on year improvements.' John Moriarty, Transport Manager
Since joining FORS we continue to see a downward trend in our incident rates. We continue to push for less and less. This is having a positive effect on our insurance premiums and reputation. There is still room for improvement and so for the year ahead we will look to push for a further reduction. We have invested in retrofitting more vehicles with 4 way recording camera and new trucks will have this fitted as standard. We have moved towards Brigade hard drive systems as they store much more information that standard SD card systems allowing us to secure incident footage but also should anyone have cause for complaints about a driver.
'Moving away from construction chassis vehicles and giving our drivers better visibility.' John Moriarty, Transport Manager
Since joining FORS we have worked to improve the business and be recognised as a Gold haulier and a haulier that companies want to work with.
Performance data – This year has again seen improvements with our fuel usage and incidents. We have been unlucky with PCN's. A large number were Congestions charge and LEZ related where DVSA had incorrect information held on a private plated vehicle so PCN's were contested and overturned. Our plan for this year will be to further driver training through the use of toolbox talks to reduce this.
| | | | |
| --- | --- | --- | --- |
| | MPG | Incidents per 100,000 Kms | Number of PCNs |
| Oct-Sept 2016 | 4.61 | 3.7 | 31 |
| Oct-Sept 2017 | 5.07 | 2.7 | 56 |
| Percentage improvement | 10% | 37% | 0% |
*Annual improvement in MPG and Incidents per 100,000 Kms
Driver health and fitness review – We currently get our drivers to complete health questionnaires every 6 months and encourage our drivers to declare any medical issues for which we would try to assist where possible.
Strategy for recruiting drivers – We actively recruit new drivers through recommendations from our existing pool of drivers or by people making contact with us through the office. Our vehicles are quite specialised so we cannot just put any driver into a seat, they need to be trained and we are more than happy to do this for a minimum of a week. A new driver would firstly shadow one of our lead drivers before then taking over driving duties where they are then assessed. At the end of the training period we would speak with our lead driver and assess whether we feel they are competent to drive or require additional training which we would then feedback to the new driver. New drivers would also need to book themselves onto an MPQC EPIC Driver Skills Card course which is mandatory for our industry.
Noise assessment – We are currently in discussion with our approved mixer body builder to see what can be done to reduce noise in transit from the mixer body.
Modal shift and alternative vehicles – Delivering concrete, our deliveries are time critical and rely on the road network so we are restricted in terms of modal shift. Also due to the nature of our vehicles requiring the drum constantly turning we are restricted with regards alternative vehicles. We have places an order for the latest Euro VI vehicles with Low Entry cab. Also when attending meetings in London where possible we would look to use Public Transport.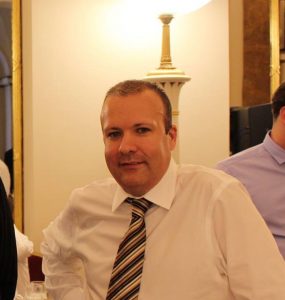 Over the next year we look to oversee a large fleet replacement. Low Entry Euro 6 vehicles will be replacing old Euro 4 vehicles. We are hoping to see improved MPG and a reduction in incidents in vehicles which should give our drivers better visibility and armed with telematics and 4 way recording cameras.
Our FORS journey has seen year on year improvements and this only inspires us to continue this trend.
MoriartyHaulage: Twitter 
Please note: All published FORS Gold case studies have been submitted by the accredited company named above and transcribed verbatim.