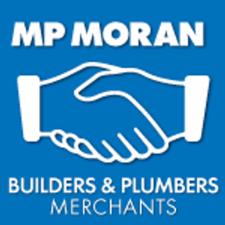 MP Moran and Sons is a well-established builders and plumbers merchant. We have been aiding the construction industry for 40 years. We supply and deliver over 22,000 products from our 5 strategically placed stores across London and Hertfordshire, and in turn see our transport fleet as an essential part of the business.

As an ever expanding business we have a desire to meet modern day requirements by using not only the most advanced health and safety technology, but also being as energy efficient as possible. This is predominantly the reason behind us joining FORS, as we believed it would benefit us immensely, by aiding our already extensive level of health and safety, and fuel efficiency within our transport fleet. One of the things that stood out when researching FORS was their opinion on fuel efficiency, which we see as identical to our own ethos, 'Fuel efficiency is as important for operating success today as it has ever been'.
We successfully passed the initial Bronze assessment first time around, and immediately began to make changes to our company, and in turn our fleet, to not only keep in line with the outlines for health and safety and fuel usage FORS has in place, but to exceed them in every possible way. Following on from our success achieving Bronze, we then opted to strive for Silver, which went swimmingly. Once we had been awarded both our Bronze and Silver, we began to expand even further on every aspect of transport, from health and safety, deliveries, and fuel efficiency. In 2015 for example, we completed 4364 extra deliveries in comparison to that of 2014, therefore increasing our urgency for appropriate levels of health and safety. Our extensive range of vehicles now come equipped with 8 proximity sensors which are positioned around the front and rear side of the vehicle, in order to provide a visual and audible warning of hidden cyclists, pedestrians and cars. We have also invested heavily in safety cameras; all supplied by Traffic Angel, one of FORS approved suppliers.
Traffic Angel describes this technology as: 'On-board video recording improves driver behaviour, reduces accidents and subsequent repair bills, reduces fleet running costs and most importantly can help to save lives'.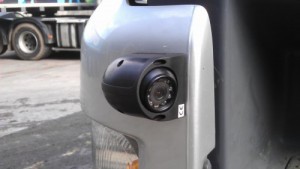 Health and safety has always been at the crux of our philosophy here at MP Moran, both within our stores, and on the road. Since being a part of FORS, we have dedicated an onsite vehicle workshop, along with a qualified team to service our fleet, ensuring that we are always on the road and ready to serve our customers safely and efficiently. Our health and safety officer describes what safety at work means to us: 'To provide adequate control of the health and safety risks arising from our work activities; and to consult with our employees on matters affecting their health & safety'.
Given the news the World Health Organisation published in recent months, that air pollution can cause exceedingly dangerous health problems such as bloodstream, heart and cardiovascular diseases, and even dementia, we feel it is imperative to keep our company as green as possible, which is why we have gone to extraordinary lengths to ensure we commit to this fully. For example, by researching fuel efficient driving on the VCA (vehicle certification agency) website, we have learnt a great deal about small changes that can make a significant difference, such as keeping to a speed limit of 50mph, which can improve fuel economy by 25%.
By simply checking and adjusting our tyre pressures before each journey also helps reduce fuel consumption. Our main effort to reduce our carbon emissions is by purchasing new energy efficient vehicles, and installing new technology that can monitor our co2 usage, by doing this from 2014-2015 our fleet was more than 14.5% more fuel efficient and we were able to reduce our CO₂ output per kilometre,  which we feel is a great achievement.
| | | | | | | |
| --- | --- | --- | --- | --- | --- | --- |
| Year | No. of Vehicles | Total Kms | Total Litres | KPL | Total CO₂ | CO₂ per Kms |
| 2014 | 49 | 705914.40 | 368732.56 | 1.91 | 976.40 | 0.00138 |
| 2015 | 60 | 871411.60 | 397042.19 | 2.19 | 1051.37 | 0.00121 |
| Variation | +11 | 165497.20 | 28309.63 | 14.66% | 74.96 | -0.00018 |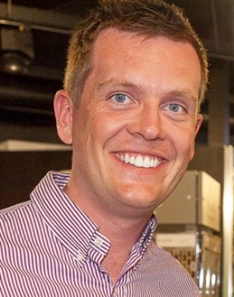 To be awarded Gold in the year we have reached our 40th year anniversary would be an immense achievement, and we feel it would prove our continuous effort to make both our company, and our fleet as environmentally friendly as possible, along with our genuine passion for keeping our staff, customers and general public as safe as possible. Furthermore, we believe we have not only the facilities to achieve Gold, but also the passion and dedication to do so, thanks to the advice and guidelines FORS has set in place.