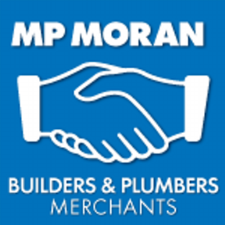 MP Moran and Sons is a well-established builders and plumbers merchant. We have been supplying the construction industry for more than 40 years. We supply and deliver over 22,000 products from our 5 strategically placed stores across London and Hertfordshire. We believe that our transport fleet is an essential part of the business.

As an ever expanding business we have a desire to meet modern day requirements by using not only the most advanced health and safety technology, but also being as energy efficient as possible. This is predominantly the reason behind us joining FORS, as we believed it would benefit us immensely, by aiding our already extensive level of health & safety and fuel efficiency within our transport fleet. One of the things that stood out when researching FORS was their opinion on fuel efficiency, which we see as identical to our own ethos, 'Fuel efficiency is as important for operating success today as it has ever been'.
We successfully passed the Gold assessment first time around, and have since thrived to keep our standards to an extremely high standard, and in return have made more safe deliveries than ever. We have also invested in more vehicles that are all equipped with the latest safety technology, such as 8 proximity sensors which are positioned around the front and rear side of the vehicle, in order to provide a visual and audible warning to cyclists, pedestrians and other vulnerable road users. We have also invested heavily in safety cameras; all supplied by Traffic Angel, one of FORS approved suppliers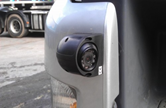 Describing this technology, Traffic Angel says: 'On-board video recording improves driver behaviour, reduces accidents and subsequent repair bills, reduces fleet running costs and most importantly can help to save lives'.
Health and safety has always been at the crux of our philosophy here at MP Moran, both within our stores, and on the road. Since being a part of FORS, we have dedicated an onsite vehicle workshop which is maintained on a weekly basis to ensure we can offer the best possible service to both driver and vehicle, ensuring that we are always on the road and ready to serve our customers safely and efficiently. Our health and safety officer describes what safety at work means to us: 'To provide adequate control of the health and safety risks arising from our work activities; and to consult with our employees on matters affecting their health & safety".
Given the news the World Health Organisation published in recent months, that air pollution can cause exceedingly dangerous health problems such as bloodstream, heart and cardiovascular diseases, and even dementia, we feel it is imperative to keep our company as green as possible, which is why we have gone to extraordinary lengths to ensure we commit to this fully. For example, by researching fuel efficient driving on the VCA (vehicle certification agency) website, we have learnt a great deal about small changes that can make a significant difference, such as keeping to a speed limit of 50mph, which can improve fuel economy by 25%.
This is why since becoming Gold accredited last year we have made remarkable progress with our campaign to 'be green'. We have made an amazing 7% improvement on Co₂, PM's & Nox. We have also lowered the litres of fuel used, even though we have made more deliveries. This is due to our unfailing attempts to follow procedures such as regular tire pressure checks and driving techniques that are proven to lower carbon emissions by using less fuel.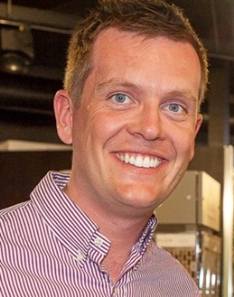 After seeing the immense progress we have made in the last year we are more passionate than ever to keep thriving to be as green as possible and keep up the standards FORS has in place. We are incredibly proud of our fleet and what is represents about our company's ideologies surrounding health and safety, and the impact of our carbon footprint here in London.
Please note: All published FORS Gold case studies have been submitted by the accredited company named above and transcribed verbatim