Reducing PCNs
J Murphy and Sons is a multi-disciplined civil engineering and building contractor. The main sectors include pipelines, civils, rail, power, piling, waste and water. Pauline Merrigan, Fleet Manager explains how Murphys, along with the help of FORS looked at their increasing amount of PCNs received and the ways they worked to reduce the amount as well as lowering costs associated with them.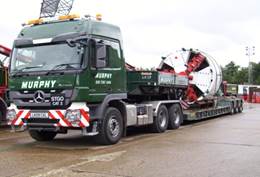 When the FORS team 1st approached us, we jumped at the chance to join. It sounded like a great opportunity to be part of a great scheme to improve our Fleet for the roads of London and across the country.
Murphys passed the FORS bronze assessment 1st time round. It was a great boost for us as it confirmed that we already had in place the best practice for all the criteria's required. The FORS assessment also encouraged us to continue with how we were dealing with all areas as well as ways to improve our systems to progress to Silver.
After attending my 1st FORS workshop on PCNs I learnt quickly that we were not doing enough to tackle our increasing PCN problems. We started using the toolkit straight away and were able to clearly record the amount of PCNs we were receiving, how quickly we were paying each PCN, our spend and the amount of money we were receiving back from our drivers.
'FORS have encouraged us to continue with our best practice and to achieve the highest standards possible'
The FORS workshop provided lots of help and advice on the appeals process, more info on using the FORS PCN toolkit and ways to minimise the amount of PCN's we received. Within weeks of attending the workshop we implemented the following.
• Payment by credit card to ensure each PCN was paid at the reduced amount
• Appealing more PCNs
• Memos and more talks to drivers to explain why they received the PCN and ways of avoiding them in future.
• Wrote a new policy to ensure we made drivers liable for all PCNs received.
Because of the reports and information we were recording in the FORs toolkit we were able to speak to our company directors and HR so they could get behind the policy.
'Talking to your drivers shows that you are committed to helping your drivers become more aware of their surroundings in the city, and going forward will help them become more considerate drivers'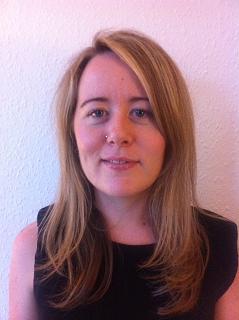 We quickly progressed to silver members of FORS. We seen massive savings in time and costs spent on PCNs.
• We have reduced our cost per PCN from £77 to £65
• We are reclaiming about 85% of costs directly from the drivers.
• Talking to the drivers has helped to stop repeat offenders
• Drivers are made aware of the PCN policy as soon as they get the keys to a vehicle so they know they are liable and so are a lot more careful
Showing how successful we have been in making positive reductions in our time processing PCNs and the cost savings on PCNs we were able to use this to help us progress to Gold FORS members. There are now 5 members of our management team who are FORS practitioners as well as 4 administrators. We have been Gold members since November 2013 and are continuing to make improvements to our fleet working alongside FORS. We are all truly committed to managing our fleet in a safer, greener and more efficient way. Going forward we want to continue to implement changes to our fleet to improve all areas for our drivers, company and the wider community.