Oliver Connell Construction was founded in 1974 and the business has grown rapidly over the past few years with a multi-million-pound turnover today. We have an operating centre in Perivale and operate a wide range of equipment including wheeled and tracked excavators, HIAB lorries, concrete pumps, diamond drillers and the latest in decking formwork technology. As the business continues to grow from strength to strength the volume and size of projects has also risen. To date we have successfully completed well over a thousand contracts, the largest being worth 8 million pounds. Our involvement with FORS has underpinned the quality standards expected to gain prestigious contracts. Gajendran Nadarajah our Transport Manager explains how FORS is helping the company to improve all aspects of its fleet and transport operations.
By keeping our ear to the ground in terms of developments in the construction and transport industries we came to appreciate from our peers the importance that FORS plays in underpinning standards of quality and compliance as well as the other benefits including retention of business and gaining new work.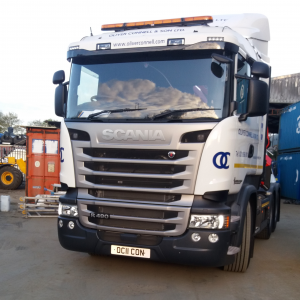 We gained Bronze accreditation in June 2015 which we achieved following the initial audit. The audit process was quite intense and very thorough although we all learnt along the way, especially on how to improve and adapt internal systems to meet daily and ongoing compliance and legal requirements. Quite rightly the need to continuously improve prompted us to apply for silver accreditation, particularly with our competitors already at that level, and we managed to achieve this a year later in 2016 and this was reapproved in June 2017.
We worked to progress again to achieve the Gold standard which is a benchmark to which we had aspired ever since achieving our Bronze accreditation. We have come to see the e-learning materials available through FORS as a helpful way of meeting our internal training for our drivers. Furthermore, I know the workshops which delivered Safe Urban Driver training to our HGV drivers were well received and provided a way of increasing drivers' awareness of all vulnerable road users.
This applies to van and HGV drivers and provides a way of identifying any drivers with medical conditions which could restrict their ability to drive with remedial action identified to support any that need it. All our drivers complete a health questionnaire at induction and every 12 months thereafter.
We have developed an ongoing strategy to support driver recruitment to ensure that we recruit the right people and identify any internal development opportunities for existing staff.
Using available software we are measuring our noise levels across the business and have developed a risk management tool to identify individual and collective risks which could potentially impact on our business activity. Having established existing levels across a broad range of activity we have benchmark data which we can use as a measure of improvement
With the vast majority of our vehicle movements involving travel to and from construction sites, there is currently little scope in exploring alternative modes of transport although increased use of couriers as well as using vans instead of HGVs where appropriate will impact positively on environmental impact and overall fuel efficiencies. Within the next 12 months we plan to purchase an electric van as part of a pilot exercise to enable us to explore the benefits of using this type of powered vehicle – we currently have over 7 vans using diesel fuel in our fleet.
Going forward we will be purchasing further vehicles built to Euro 6 specification having taken delivery this year of a replacement vehicle at this standard. The monitoring of driver fitness and health is ongoing and with the safety of vulnerable road users in mind, our next priority will be to ensure their safety is maximised with plans for low entry/improved vision vehicles.
Although due to company restructuring our fleet size has significantly reduced, we continue to look for ways to improve fuel economy and overall fuel usage within the business underpinned by FORS e-learning training modules which have been a useful tool in improving knowledge of fuel saving and awareness of environmental impact. The company has achieved a 12.1 % reduction of fuel consumption through fuel-efficient driving. Although we have an increased number of PCN fines and a slight increase in the incident rate, we believe the combination of recent driver training through safe urban driving workshops and progression of FORS e-learning modules that these figures will improve significantly over the coming year this will be in reflection to the recent restructuring of the company reducing the fleet to 11 vehicles.
| | | | |
| --- | --- | --- | --- |
| | MPG | Incidents  | Number of PCNs |
| April 2015 – May 2016 | 7mpg | 1 | 12 |
| Sept 2016 – Oct 2017 | 7.85 mpg | 5 | 27 |
| Percentage improvement | 12.1% | – | – |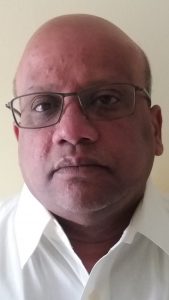 Becoming a Gold accredited member will ensure we are seen as having high standing within our industry including amongst our peers. In summary, we are seeing the benefits that ongoing training to reach FORS standards of performance can bring to our team of drivers. For the future, we aim to continue to ensure our ongoing development as a company continue to reflect the standards which underpin the high standards which the FORS scheme represents.
Please note: All published FORS Gold case studies have been submitted by the accredited company named above and transcribed verbatim.