P Flannery Plant Hire (Oval) Ltd was incorporated in 1972 by Patrick Flannery Snr. It was originally located adjacent to the Oval cricket ground in London. Since then, the company has relocated to our current Head Office based here in Wembley within just metres of Wembley Stadium and have opened depots in Manchester, Newport, Aberdeen and a number of satellite depots providing nationwide coverage.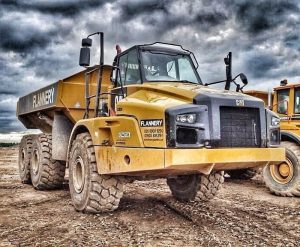 The family business is proud to have achieved over 45 years of excellence in providing plant hire and ancillary equipment to the construction industry and its associated support services. Through listening to our client's specific requirements and keeping abreast with the latest legislation, the company has become known as one of the leading plant hire specialists even throughout rapidly changing economic climates.
We came across FORS through involvement with Transport for London and clients on various projects in the capital. We studied the requirements and benefits of joining the scheme and could see the advantages this would bring to the business straight away. The scheme dovetailed perfectly with our ethos of improving fuel efficiency, reducing our environmental impact and improving safety for all.
We take compliance very seriously and achieved our bronze and silver accreditation first time with the help of the extensive use of the FORS toolkits and training. John Moran has gone on to achieve his FORS Practitioner accreditation with the aim of taking us to the next level. Our aim is to achieve the very highest standards of FORS compliance and fully support the scheme.
"Without doubt FORS has been instrumental in improving the company's operations in many areas." –  John Moran, Director.
All our drivers complete the Safe Urban Driving course and complete the e-learning modules every 12 months as well. We have made extensive use of the FORS toolbox talks which cover the related topic comprehensively but also get the point across very well.
"The introduction of FORS to the business has had a very positive effect throughout. We are proud to display our FORS signage and would encourage all hauliers to consider applying to meet the standard. Our application to meet FORS Gold standards is part of our continued drive to demonstrate the very highest standards within the industry." – Patrick Flannery, Managing Director.
| | | | |
| --- | --- | --- | --- |
| | MPG | Incidents per 100,000 Kms | Number of PCNs |
| Aug 2016-Sept 2017 | 4.90 | 3 | 12 |
| Aug 2017-Sept 2018 | 5.80 | 3 | 11 |
| Percentage improvement | 16% | 0% | 8% |
We always ensure that our drivers are aware that we have their health and fitness in mind when they are deployed to driving duties, protecting both themselves and the company. We carryout full medical checks on all our drivers every 12 months as part and parcel of business, both for their own benefit as much as ours. We also screen new drivers as part of the induction process to check for any medical conditions potentially impacting on their ability to drive for the company. We actively encourage our staff to discuss any medical or mental health issues in the strictest confidence with management.
Due to the ongoing driver shortage we recently signed up with an organisation that specialises in the supply of ex-members of the armed forces. We also use word of mouth via drivers whom already work for us, this being our greatest advert.
All our operating centres are located in designated industrial areas away from noise sensitive locations and we have carried out noise risk assessments to ensure the safety of our staff. We only park our vehicles overnight in one of our operating centres. Some of our customers have sites are in noise sensitive areas and we comply with all their requirements and always ensure that the drivers are aware of the site instructions.
At present there are no suitable alternatively fuelled vehicles available for our type of operation. We have commenced a programme to replace our fleet with Euro 6 vehicles and are looking to complete that in 2019. We are also working closely with a major manufacturer to introduce alternatively powered vehicles suitable for our type work although this will take some time to come to fruition.
By carefully monitoring of fuel usage, combined with driver training and education together with the introduction of new vehicles we have seen an overall reduction of fuel consumption of 16% which is a good news story when you consider the fact that the majority of our fleet are low loaders which run at 80 tonnes to 150 tonnes. This figure was produced independently of ourselves by Scania Fleet Management system which all our HGV, s, whatever the make, are signed up to. By being able to demonstrate this saving we now aim to improve on this figure further.
We ask all our staff to be part of this journey – be open to new ways of working. Support one another – we pride ourselves on great team work, supporting each other, our customers and our communities.
We ask everyone to coordinate their efforts – Recognise the implications of our actions, think about what we're doing and how this might affect the team and our customers.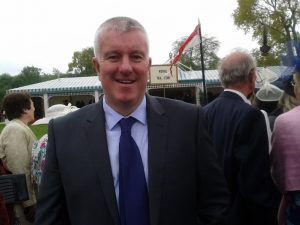 Key to this is building the industry reputation – and FORS is the perfect fit. Going for FORS Gold accreditation demonstrates our commitment to continuous improvement and spreading best practice. All our staff are provided with the right training and equipment to carry out their duties responsibly, safely and in the most cost effective way.
FORS has given us the full tool kit both to manage our fleet to improve standards and to reduce fuel costs. We continue to make full use of the FORS online training for our drivers, as well as the tool box talks alongside any other areas that need covering in our regular toolbox talks. We have integrated FORS into our training department so it fits alongside Cross Rail compliance training, Safe Urban Driving and the Construction Plant Certification Scheme. Our Van drivers also participate in Van Smart all of which has helped considerably to reduce the number of incidents and parking charges.
Aside the financial benefits FORS standard brings to the business through reduced insurance premiums, reduction in fuel used and raising standards it also demonstrates to our customers the company's commitment to safer roads, improving the environment and quality service.
Visit our LinkedIn, Facebook, Twitter, Instagram and YouTube