P.P. O'Connor celebrates over 25 years as an independent family owned company.  The company is multi-disciplined demolition contractor who also specialise in civil engineering, bulk earthworks, land remediation, and aggregate supply. P.P. O'Connor deliver a full construction service from conception to completion. Portia Reece, Environmental Officer explains how P.P. O'Connor have achieved reductions in speeding rates and accident rates since joining FORS.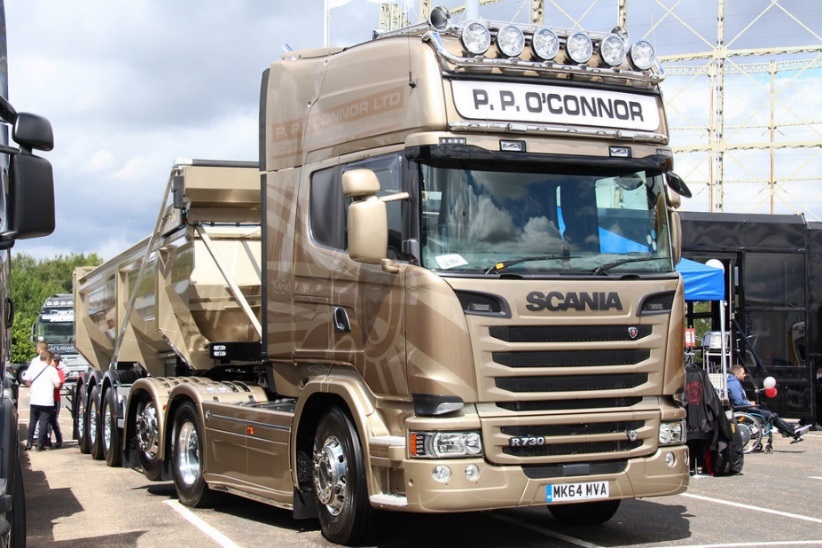 FORS is recognised as a fundamental standard required by all Fleet Operators in the industry. FORS has already become a mandatory requirement to gain work in London, so to stay ahead of the game in Manchester, P.P. O'Connor were keen to join the scheme. With our full accreditation to ISO1401, ISO9001 and OHSAS 18001; our commitment to continually improving our Health and Safety performance and our obligation to managing our fleet in a greener and more efficient way P.P. O'Connor were keen to see how the FORS standards could help to improve our business further.
P.P. O'Connor proudly passed the initial FORS bronze assessment the first time round which enabled us to identify areas which could be improved on in our Transport department. In 2015 we successfully achieved Silver certification due to our high standards surrounding operational efficiency and vulnerable road user safety. We aim to run our fleet at a consistently high level and believe that attaining FORS gold accreditation will prove our commitment to our clients, it is something that any company should be proud of.
P.P. O'Connor are committed to training, we believe that greater communication with the drivers through toolbox talks and e-learning training sessions has enabled us to maintain a safe and efficient fleet. In early 2015 around a quarter of our drivers attended the SUDS (Safe Urban Driver Scheme). This course offers an invaluable insight into the difficulties both HGV drivers and cyclists face. We are keen to educate our drivers on the risks of vulnerable road users and so we have made it a mandatory requirement for all of our drivers to complete the FORS E-Learning on cycle safety. The feedback that we received from staff completing the course was positive, they really enjoyed the interactive nature of the course. Due to the success of the cycle awareness, we will be completing other modules of the FORS E-Learning courses which have been added to the driver's 2016-2017 training plan.
'We believe that the FORS scheme will enable us to remain a leading force in the construction industry in terms of safety and quality standards.'
The company have installed a four-camera system (front, nearside, offside and rear) to their HGV vehicles. All systems are equipped with a digital screen which is fitted inside the cab ensuring the driver has a full view of all of their blind spots at all times from one or multiple cameras simultaneously. This system also benefits our insurance as we can now provide evidence regarding accident and insurance claims. Each vehicle has also been fitted with the following additional safety features: side scan sensors, side safety rails, turning left audible warning alarms, reversing alarms and warning stickers. These new improvements to the vehicles will help to minimise the risks to vulnerable road users. Continuous fleet renewal has also been introduced to ensure that vehicle standards are maintained.
'From the beginning, our definitive aim has been to achieve Gold accreditation.'
Since 2015 we have seen the rate of road traffic accidents at P.P. O'Connor decrease by 20% and the percentage of speeding whilst driving has also reduced by 81%. We strongly believe this change is due to the introduction of training and new technology to the business.
| | | |
| --- | --- | --- |
| Year | Speeding | No of Road Traffic Accidents per 100,000kms |
| 2015 | 9.8% | 0.383 |
| 2016 | 1.9% | 0.308 |
| Percentage Improvement | 81% | 20% |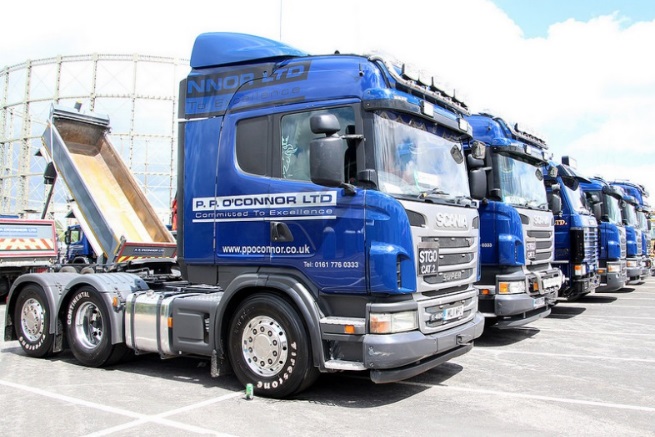 Going forward, this year P.P. O'Connor aim to increase our fuel efficiency and our MPG by introducing the new Euro 6 Engine into our fleet and incorporating more driver assessments on fuel efficient driving via our newly trained in-house driver assessor. Progressing to the FORS Gold standard is about continuous improvement and we are constantly looking for new ways to improve and manage our Fleet. Achieving Gold accreditation at P.P. O'Connor would recognise our commitment to improving all aspects of road safety and environmental issues.
 Please note: All published FORS Gold case studies have been submitted by the accredited company named above and transcribed verbatim