Based in North London and Hertfordshire, PB Donoghue Group supplies waste management services to the public and private sector including skip hire as well as grab and tipper hire. Peter Donoghue, Managing Director, explains how FORS has been a part of PB Donoghue Group for a number of years and how maintaining and improving accreditation has helped to expand the company operating in London within a difficult industry.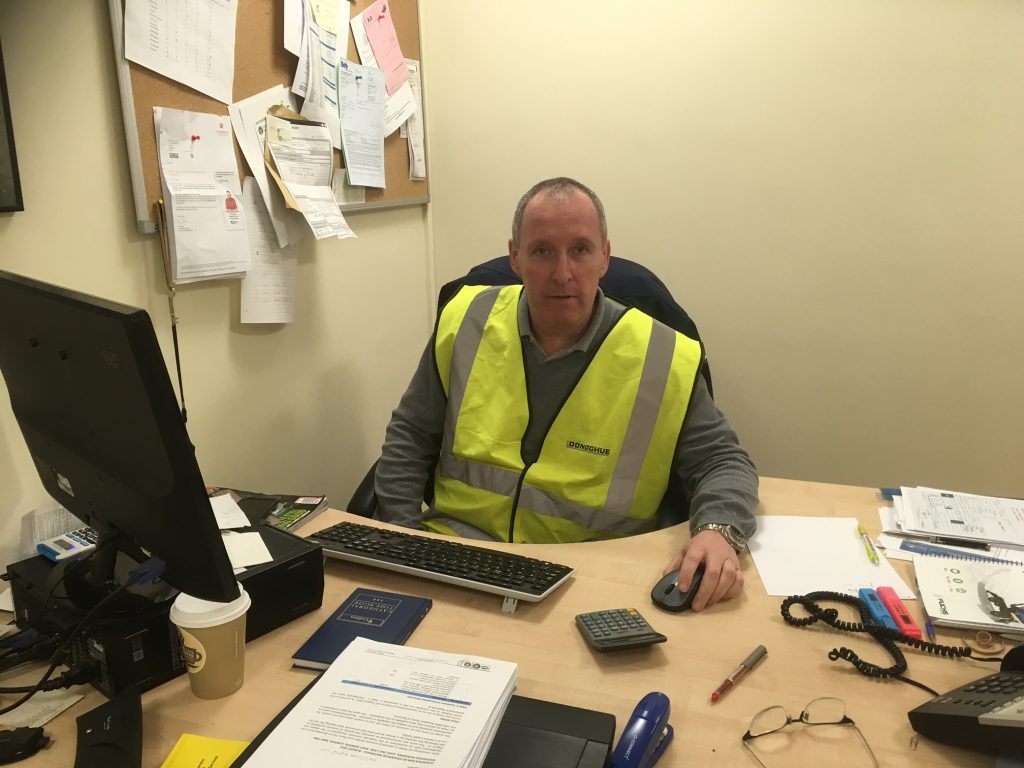 I first came across FORS around 2007 when my Fleet Manager suggested that we apply for registration to help show the at our company is at the forefront of HGV and fleet operations in London. FORS was relatively new and as the years passed, we achieved and maintained Bronze level.

It was obvious how much working with FORS could potentially boost our company both internally in terms of continuous development to help improve our company standards and to provide evidence of quality to our client base within the industry. It has been a journey for us that has been beneficial in helping us to gauge where we need to be to compete with our competition, particularly during the Bronze audits which validated our compliance management methods and where PB Donoghue was strong and where improvements could be made.
Utilising the information on the FORS website was advantageous for our progression where appropriate and relevant training courses and providers were sourced which assisted us in implementing our transport procedures and documentation. This prompted us to look at silver level and after achieving bronze in 2013 / 2014, we set about looking at the standard to achieve Silver. The FORS website was again full of useful information and the standard was easy to follow and explained what we needed to complete to achieve Silver level which we achieved in 2014 and this has been confirmed for the past 3 years.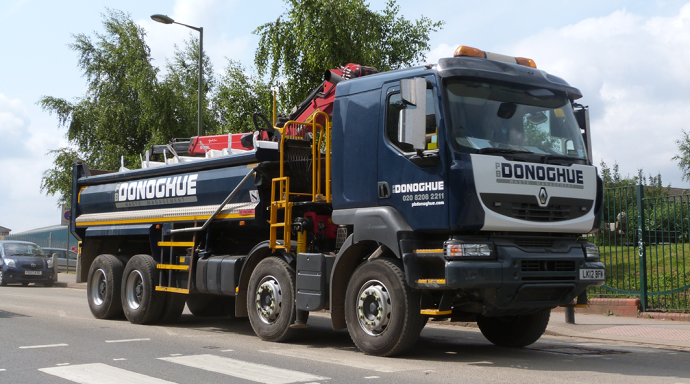 Now we are going for Gold we appreciate that we require to ensure we consolidate and build on the standards that FORS underpins and which we aspire to. So far our progression has included upgrading our fleet to ensure they meet the safety standards with all our vehicles specified as standard to include side-under run bars, forward facing and reversing cameras as well as side sensors, specific reflective stripping and appropriate mirrors to protect vulnerable road users.
Another area of improvement has been the development of our drivers. As the culture generated by FORS has taken hold they have become increasingly familiar with the need to ensure that their own continuous improvement is considered paramount in protecting and building on their practical knowledge and responsibilities, for example we have drivers that have gone through an NVQ Driving Goods Vehicle. Internally, our drivers are continually assessed through our driver assessment process to ensure our driving standards and road safety is maintained.
MPGs are regularly monitored to ensure our drivers are maximising their fuel consumption and PCNs are regularly reviewed to highlight drivers that are falling below standard. The table below shows improvements on penalty charges for which we believe the FORS standards have helped us focus on reducing.
Year

Number of PCNs –

Moving offences

Number of PCNs –

Unloading/Parking offences

2015
233
33
2016
185
18
Reduction
-48
-15
Percentage
-21%
-45%
Achieving the gold level standard of FORS will show that our business is staying at the forefront of our industry, continuing to be proactive in considering safety when operating in and around London and the Home Counties. Going forward I feel as the Managing Director that we are progressing in the right direction and staying under the FORS umbrella will ensure we continuously improve our processes and safety in all the areas in which we operate.
Please note: All published FORS Gold case studies have been submitted by the accredited company named above and transcribed verbatim