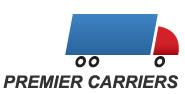 Premier Carriers is now positively recommended for transport and logistics support by Tier 1 Crossrail contractors such as the BAM, Ferovial, Kier Joint Venture, to their own suppliers. That acceptance today, as specialists in compliant logistics support, routinely takes Premier Carriers across the UK and Europe collecting materials for Crossrail and other major London construction projects. Premier Carriers, based at Bow in East London, has invested in what is believed to be the first flat-bed Mercedes-Benz Econic for work on the highly regulated London Crossrail project.
The first move to an all-compliant fleet came just a little over three years ago for Premier Carriers. The company was asked by a customer to make a one-off delivery to a Crossrail site in central London, but was told on arrival that, while the load would be allowed in on that occasion, their vehicles would be turned away in future. They were not compliant with the tough standards then being introduced to cut the impact of commercial vehicles on the streets, other users and the people of London
The entire Premier Carriers fleet and driver team is now fully compliant with all the requirements of major construction sites across the capital. Talking about the new vehicle, Jamie Gray, business development manager at Premier Carriers, said, "We've always had a good relationship with S&B, and when they told us about this truck we had to take a look. Once we had seen it and realised how well it fitted into our London-compliant fleet, we just went for it straight away. All
our fleet and drivers can go onto any site, regardless of any regulations or compliance standards in force, and that is hugely important to us. This Econic adds another dimension to that and we've already had some very favourable comments from our customers and, just as important, our drivers. We'll definitely consider more.
The vehicle is just so efficient – the perfect 'town truck'. Apart from the high visibility crew cab, the rear-steer gives us a terrific turning circle for making deliveries in tight operational environments. What it does best of all though, is allow our drivers to worry less about the truck itself and be far more aware of the other road users around them. They are more relaxed, sharper, efficient…safer!"
Sales director at S&B, Will Davey, said, "We enjoy working with Premier Carriers and thought this vehicle would do a great job for them. From our point of view, it was a chance to demonstrate further what the M-B Econic can do to bring real quality to the demands being placed on operators in London by TfL and the other involved parties. This was our first refurb and modification of an Econic for a new role and we're as delighted with it as we believe Premier Carriers is."
Within days of delivery, the Econic started work delivering bricks for the construction of the new Ticket Halls at Farringdon Station.

As a result of the investments it has made in vehicles and staff, Premier Carriers is a recognised CLOCS champion company, compliant with the WRR Directive and has all its drivers trained to Crossrail, SUDS and Safer London compliance standards.
The entire Premier Carriers fleet and driver team is now fully compliant with all the requirements of major construction sites across the capital. Achieving Gold will drive the business forward maintaining the highest standard set ensuring we are compliant in all areas.