Punchards Haulage Ltd is a family business and we are based in the Midlands. We supply haulage services to the construction sector.  Punchards has hauled many different objects from construction materials, modules and pieces of machinery. Our fleet is made up of Pick-ups, Rigids, Artics and Hiab vehicles of different sizes.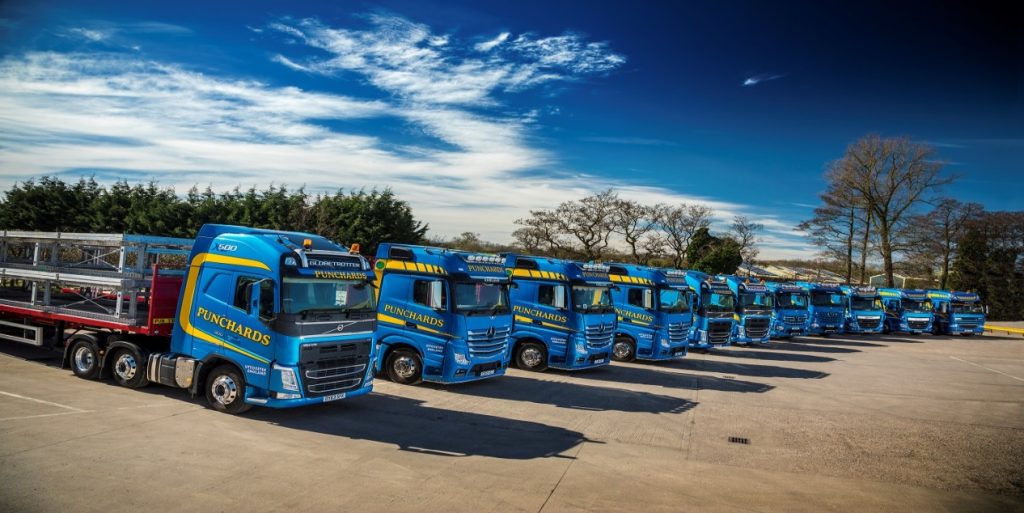 Tracey Punchard, has been the FORS Practitioner at Punchards Haulage since April 2012, her role in Punchards Haulage is to provide support to the transport office on many different levels. With the guidance from the FORS standards we have over the years adjusted our fleet, policies and procedures to maintain the expectations that FORS requires.  Punchards Haulage has achieved reductions in fuel use through using the performance management tool that FORS offer.
We were introduced to FORS in 2011 by a client who audited Punchards Haulage and recommended that we become a FORS member and now many of our clients make it a contractual condition to be a FORS member.  We soon realized that by being a FORS member the company could improve its objectives by looking at safety, fuel efficiency and reducing the environmental impact we have.
Our initial FORS Bronze assessment which we passed first time was a positive and informative experience and the auditor showed us the importance of producing KPI's (Key Performance Indicators) as a benchmark for different factors such as fuel usage and Penalty Charge Notices received. The auditor also encouraged us to go further and try for Silver and now Gold.
Once bronze was achieved, we made the most of the benefits that FORS has to offer such as Safe Urban Driving, the Practitioner workshops the performance management tool, driver CPC training and e-learning.  All of our staff have regular eye sight test and driver licence checks. Becoming part of the FORS scheme has encouraged us to keep on improving our systems and policies.
 "Since achieving Silver accreditation we have seen an increase in our client base, I'm looking forward to becoming a Gold member" Mark Smith, Transport and Logistics Manager.
The FORS workshops have been a practical and positive way of improving drivers' and managers' knowledge whilst learning from others.  We have installed GPS tracking and forward facing cameras in all our vehicles, this helps to monitor driver / vehicle activities and to provide evidence when required.
| | | |
| --- | --- | --- |
| | PCN's per 100,000 Kms | Incidents per 100,00 Kms |
| May-April 2016 | 15.68 | 5.13 |
| May-April 2017 | 6.55 | 4.17 |
| Percentage improvement | 58.23 | 18.7 |
PCN and Incidents per 100,000 KMs have improved annually
"Adopting the FORS standard and being a member of FORS has helped us maintain full industry Compliance." Tracey Punchard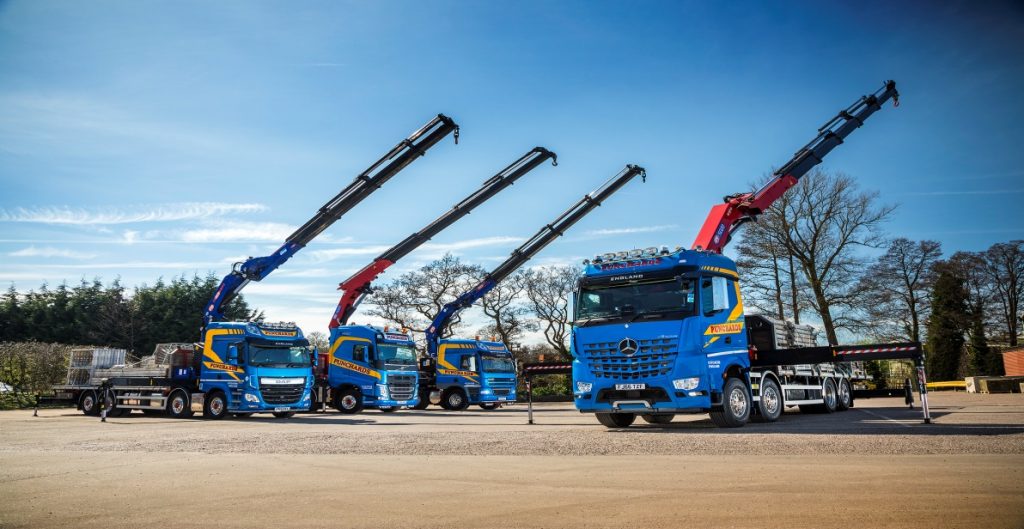 By achieving and maintaining the Gold accreditation award this would mean a great deal to all at Punchards Haulage. We are very proud of our commitment in all areas that everyone involved in our business has put in.  We continue to seek for improvements in Safety, technologies, fuel consumption and environmental issues.
Please note: All published FORS Gold case studies have been submitted by the accredited company named above and transcribed verbatim