ROOS was first established in 1993 as a smaller scaled family-run business, operating around the City of London and neighbouring counties; initially with just a single lorry and then expanded services continuously with ever changing requirements and legislation.
To date, ROOS offers complete waste management and recycling, including waste disposal, skip and roll-on-off hire. Paul Foster, ROOS Managing Director, elucidates how working in partnership with the FORS Scheme has benefited the company, highlighting many advantages to smaller businesses, due to FORS accreditation.
Prior to achieving bronze accreditation with FORS, Paul describes how the trafficking and haulage industry and its complex legislation had a challenging effect on the small company. With increasing traffic levels, lorry restrictions and ever increasing fuel and insurance costs the company battled to maintain client satisfaction and driver welfare in competition with larger companies offering the same services with a lesser personal and reliable touch.
Paul realised after researching the FORS scheme that it offered invaluable benefits, including expert advice on reducing penalty charges, driver training, and networking opportunities with other local businesses. As an accountable haulage and transport manager, ROOS also wanted to be recognised for applying best possible practice.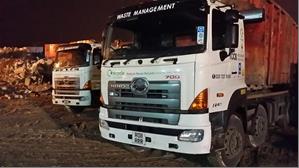 After completing the Bronze Accreditation with FORS in December 2012, Paul attended and completed his FORS Practitioner course. Paul took away what he'd learnt and implemented it into his daily running of the company; he also talks about the immediate effect it has had on ROOS drivers. "FORS Bronze was just a stepping stone and Silver accreditation was achieved in May 2014 and allowed us to feel more proficient and effective, notifying us of the schemes already in place designed to assist and further our company and staff. FORS allowed ROOS to use its pre-existing knowledge in a more efficient way. Most of our health and safety systems were previously in place, however an external audit by FORS offered us a valued name to be associated with."
"As an accountable and responsible company we have taken all precautions to ensure that our vehicles and drivers are well equipped to protect ourselves against any further incidents from occurring."

Upon becoming a bronze accredited company, ROOS was confident as a company to tackle ever arising haulage issues. The resources and knowledge that ROOS gained from FORS opened their eyes to external and potential complications, allowing the drivers to feel less vulnerable towards the possible negative implications that the haulage and waste environment presents. The FORS workshops were of high value to the company allowing the company to put new and innovative ideas into practice. "Our drivers have taken active involvement in toolbox talks thus bettering their driving skills, knowledge and professionalism, in turn becoming safety and environmentally aware, educated operatives
The Reported Road Casualties Great Britain: Annual Report (2012) displays a total of 195,723 casualties in road accidents in 2012, with 1,754 fatalities. Although this was 4% lower than in 2011 the number of fatalities amongst pedal cyclists has increased since 2011. In 2012 alone there were 14 cyclist fatalities in London, with 5 involving Heavy Goods Vehicles. ROOS is aware first hand of the impact of cyclist fatality on all involved. In November 2013, we were unfortunate enough to have one of our drivers involved in a cyclist fatality. This fatality happened to be the 6th fatality in London of November 2013, and was subject to extensive negative media portrayal. Whilst understandably distressed and shocked by the events, our driver was confident that he had taken every reasonable measure to protect himself and other road users due to his knowledge gained from FORS toolbox talks and other recommended training courses. The driver states that "Thankfully two weeks prior to the incident, I completed my second FORS Safe Urban Driving Course (SUD) and felt confident that I had practiced in the safest possible manner. Fleet Source had provided a toolbox talks on vulnerable road users and the safety devices in place on my lorry in line with the FORS recommendations aided the process ensuring my protection."
BY IMPLEMENTING THE TOOLS THAT FORS PROVIDED, PROTECTED US AND DRIVERS FROM POSSIBLE PROSECUTION – CYCLIST FATALITY.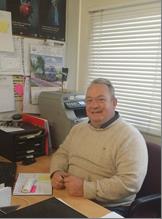 Paul states that "this has not only allowed us to benefit financially in relation to insurance costs, but most importantly has assisted in the confidence of our drivers in relation to any other incidents". All ROOS vehicles are fitted with blind spot proximity sensors, audible left turn alarms, reversing alarms and cameras, forward, offside, nearside and rear facing recording systems, and cyclist warning stickers.
In May 2014 ROOS achieved FORS Silver Accreditation and in regulation to FORS guidelines has been working on developing a telematics system which produces a breakdown of CO2 emissions and fuel costs; in addition, vehicle tracking, driver and vehicle weekly behavioural reports. The system register contains all driver credentials, certificates and licenses, alerting users of toolbox talk refreshers, medical reminders and continual professional development training update requirements.
In conclusion FORS has allowed ROOS to be recognised as a forward-thinking operator with an all-important competitive edge, promoting the company and acknowledging its continuous efforts to strive and improve H&S performance, whilst supporting and pushing drivers to achieve and deepen their knowledge. "We are pleased to declare that we are a smarter, cleaner and greener company, dedicated to working towards a healthier and safer working environment in line with FORS guidance. "Improving the standards to the FORS gold level, will bring the waste management industry into a better light. It will reduce pollution, reduce fuel and accidents, and put us all in better shape for the future"