Ryder Limited is a leading UK provider of commercial vehicle rental, contract hire, maintenance and dedicated delivery solutions. My name is Matt Thomas, Regional Operations Manager for Dedicated Delivery Solutions. I am based in Birmingham Head Office and have responsibility for FORS compliance. This case study describes our FORS journey and the significant benefits we have derived, in the Dedicated Delivery Solutions division, from working towards and achieving FORS GOLD standard.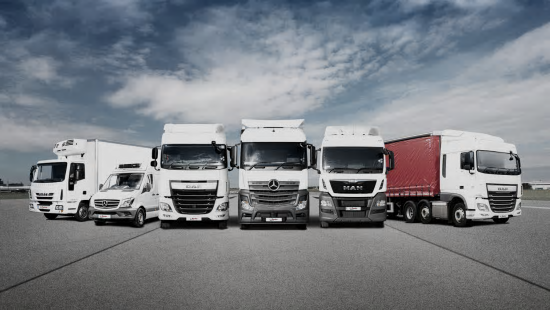 Our first introduction to FORS was at the request of one of our long-standing customers servicing the construction industry. They asked us to look at the newly introduced standards that their customers were requesting, particularly with the London 2012 Olympic projects coming up at the time. We decided that the FORS goals were aligned with what we strive to achieve.
Ryder passed the Bronze assessment first time and quickly decided that we did not want to just stop at Bronze. By using FORS benchmarking and Ryder vehicle telematics with fuel monitoring Ryder began to monitoring the driving style of our fleet concentrating on SAFED techniques and excessive idling of vehicles.
After achieving Bronze we decided to apply for Silver accreditation by making the best use of the benefits on offer through FORS. Ryder in-house DCPC training now includes modules on vulnerable road users, urban driving and defensive driving. Focussing incident investigations on the root causes led us to develop an in-house close manoeuvring course accredited for DCPC for all our drivers to attend. Ryder health & safety culture majors on preventability not blameworthiness.
"Dedicated Delivery Solutions' goal is to offer solutions to our customers that are compliant, eliminate risk, and deliver FORS GOLD standards" – Keith Pound General Manager
The FORS workshops and special events have assisted Dedicated Delivery Solutions in developing and improving strategies to reduce collisions and fuel consumption and to share best practice in reducing the risk to vulnerable road users by developing toolbox talks. One of the many benefits of FORS is the training service it provides. All of our DDS drivers have completed the Safe Urban Driving course which has given them real insight into the risks faced by vulnerable road users. Ryder are also putting drivers through the E-Learning training available on the FORS-online website. As well as training our drivers on how to minimise risks while driving, we have also invested on new safety equipment for our vehicles to ensure they are as safe as possible while on the public road. All our new vehicles come fitted with, Class IV, V and VI mirrors along with Fresnel lenses, side guards, close proximity sensors, audible warning devices, multi-point cameras and blind spot warning signs.
By implementing a SAFED Balanced Scorecard for our individual operations and by delivering one to one in cab SAFED DCPC training to all our drivers we have seen an improvement on overall fleet MPG and improvements in overall SAFED scores.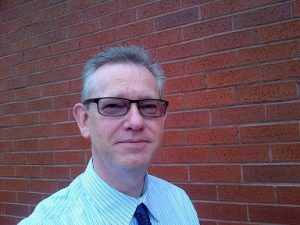 "Progressing to FORS GOLD was a natural step for us. We believe that it demonstrates to our customers and potential new customers how serious we are about the standards that FORS represent". – Matt Thomas – Regional Operations Manager.
The benefits of Driver Development can be demonstrated by the following:
| | | |
| --- | --- | --- |
| | MPG | Overall SAFED Score |
| Jan-Dec 2016 | 9.93 | 3.15 |
| Jan-Dec 2017 | 11.34 | 2.82 |
| Percentage improvement | 14% | 11% |
In addition to pre-employment checks, Ryder conducts annual health surveillance checks on all drivers conducted in the workplace to identify risk factors and refer underlying health conditions to Health professionals.
Our drive to have the best drivers has led Ryder to set up a Driving Academy to train new drivers from scratch, open new opportunities in the industry, and ensure the highest standards are trained from the beginning of new careers
Our drivers are encouraged to minimise any noise pollution by restricting idling to a minimum. This also benefits fuel usage and SAFED scores. All new vehicles are fitted with white noise alarms.
Ryder's future plans include the extension of the FORS accreditation to two contracts that have national operations. Continued focus on delivering the benefits of SAFED measurement through telematics will have benefits in both reduced cost, and environmental emissions reduction. Whilst developing relevant bespoke training to improve driver behaviour will target collision reduction.
FORS GOLD accreditation opens up new opportunities for business growth. We believe that it demonstrates to our customers and potential new customers how serious we are about the standards that FORS represent.
Please note: All published FORS Gold case studies have been submitted by the accredited company named above and transcribed verbatim