Founded in 1912, S. Porretta & Sons Ltd has established a reputation for reliability, quality and service. Now in its fourth generation of family ownership, the company has embraced new technology, modern working methods and has a team of dedicated workers.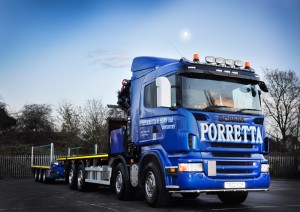 We offer a wide range of distribution services and always provide the very highest level of service with fully trained drivers and an excellent safety record. Steve Porretta, Managing Director, explains how working in partnership with FORS has helped to achieve an increase in profitability.
We were introduced to FORS when requested to work for the Crossrail project in Greater London. Recognising the potential benefits of joining FORS, notably driver training, improved best practise and reduced penalty charges, we were keen to get involved.
Upon completion of the FORS bronze assessment in July 2014 and recognising the improvement in many of our processes within the company, we were encouraged to begin working towards silver accreditation, which we proudly gained in April 2015.
Upon becoming a FORS accredited company we put to use the resources and knowledge that S. Porretta & Sons Ltd gained. We put all of our drivers through Crossrail & SUDS courses, thus instilling their confidence in new and existing procedures and increasing their safety and environmental awareness.
 ''FORS has modified the way we look at driver training and vehicle safety'
As a FORS Silver accredited company we have benefited greatly from the tools and resources available to us. The Penalty Charge Notice toolkit has significantly reduced the number of penalties our company has received.
'FORS opened our eyes to new methodology which we otherwise might not have discovered'
| | |
| --- | --- |
| | Distance Travelled (Miles) |
| Jan – Dec 2014 | 972885 |
| Jan – Dec 2015 | 1021692 |
| Number of active vehicles 2014 | 29 |
| Number of active vehicles 2015 | 31 |
| Percentage increase | 5.02% |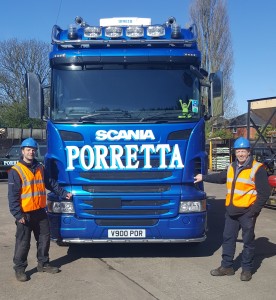 Since achieving FORS Silver this has increased business as a whole, the average vehicle size has increased, alongside an increase in the number of vehicles with chassis mounted cranes; this has led to a 5.02% increase in distance travelled.
 Our transition to FORS Gold accreditation is in keeping with our values as an environmentally responsible and safety conscious company. With FORS guidance we are dedicated and committed to maintaining the best possible standards in safety and quality.